FEATURES
Keyboard Drawer
Wire Management Channels
Flip-Down Power Hub Ledge
Front & Back Wire Management Panels
MATERIALS
Satin-Etched Tempered Glass
Hardwood Veneer
Satin-Nickel Plated Steel
Powder Coated Steel
Nonslip Drawer Liner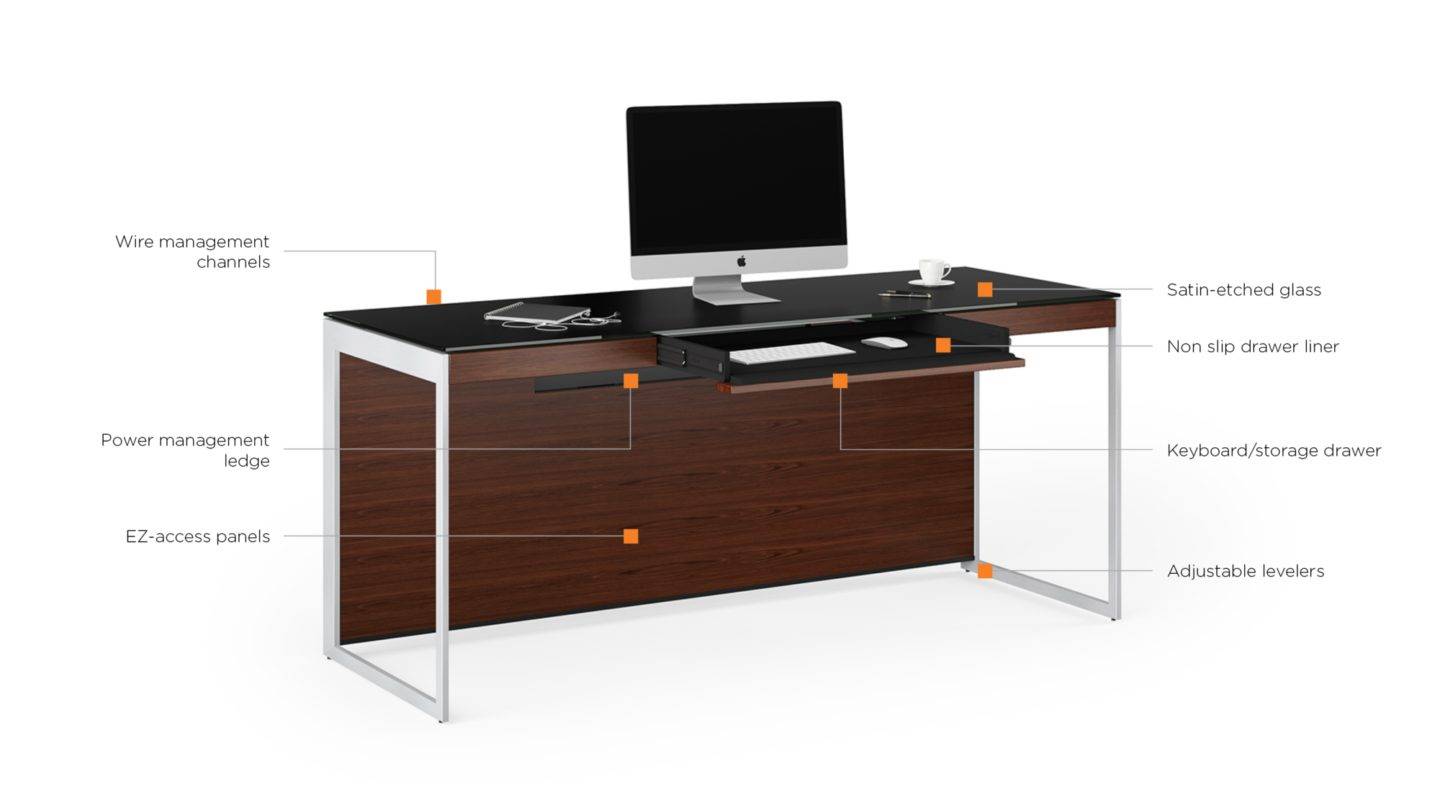 Everyone needs a workspace that is comfortable and inviting, and if it can be beautifully designed and neatly organized all the better. Designed with an emphasis on ergonomics and organization, Sequel Office is full of unique features that integrate technology into the office space while creating a comfortable and organized place to work.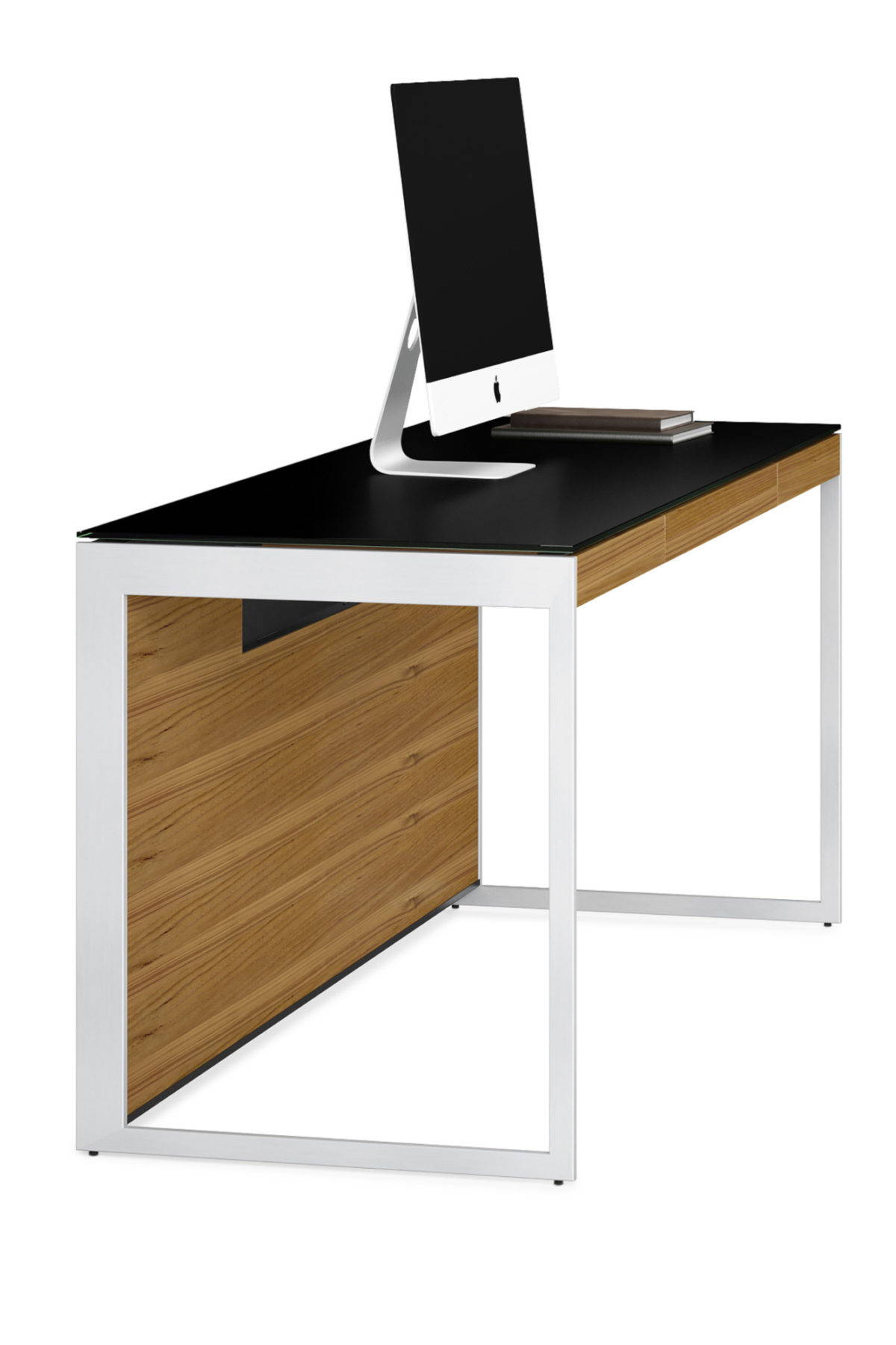 Select from two steel frames—Satin Nickel and Black powder coat—and three wood finishes to create the Sequel Office that is perfect for your style.
This highly durable tempered glass has an unbelievably soft finish that provides protection from dings and scratches.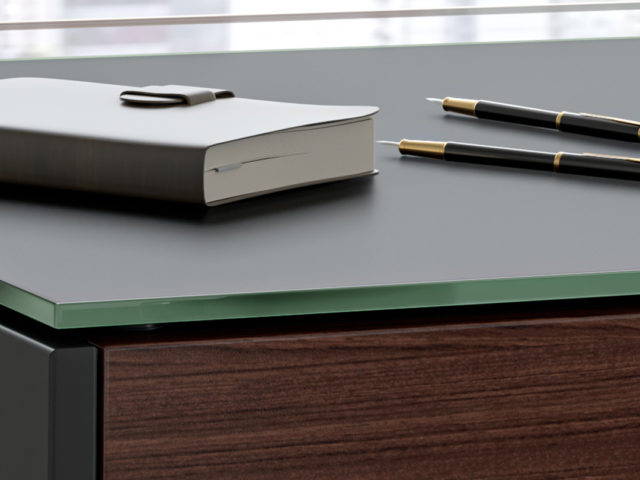 Extend your available workspace with the optional Sequel Return, which attaches securely to either side of the desk.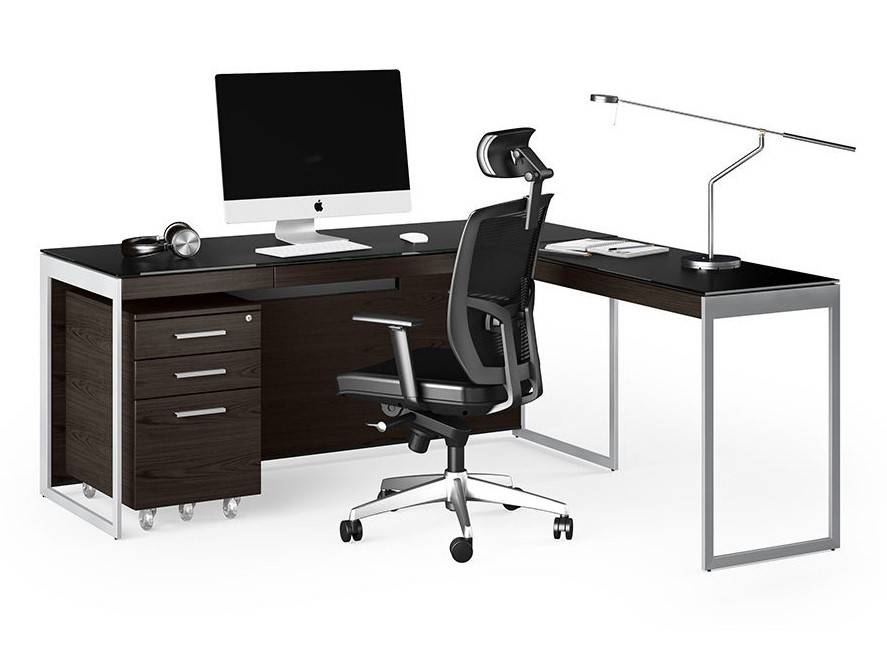 Productivity at Your Fingertips
A generously-sized keyboard drawer includes space for recharging small devices; a flip-down front blends into the desktop when not in use. Lined with nonslip material, contents stay secure while work stays comfortable.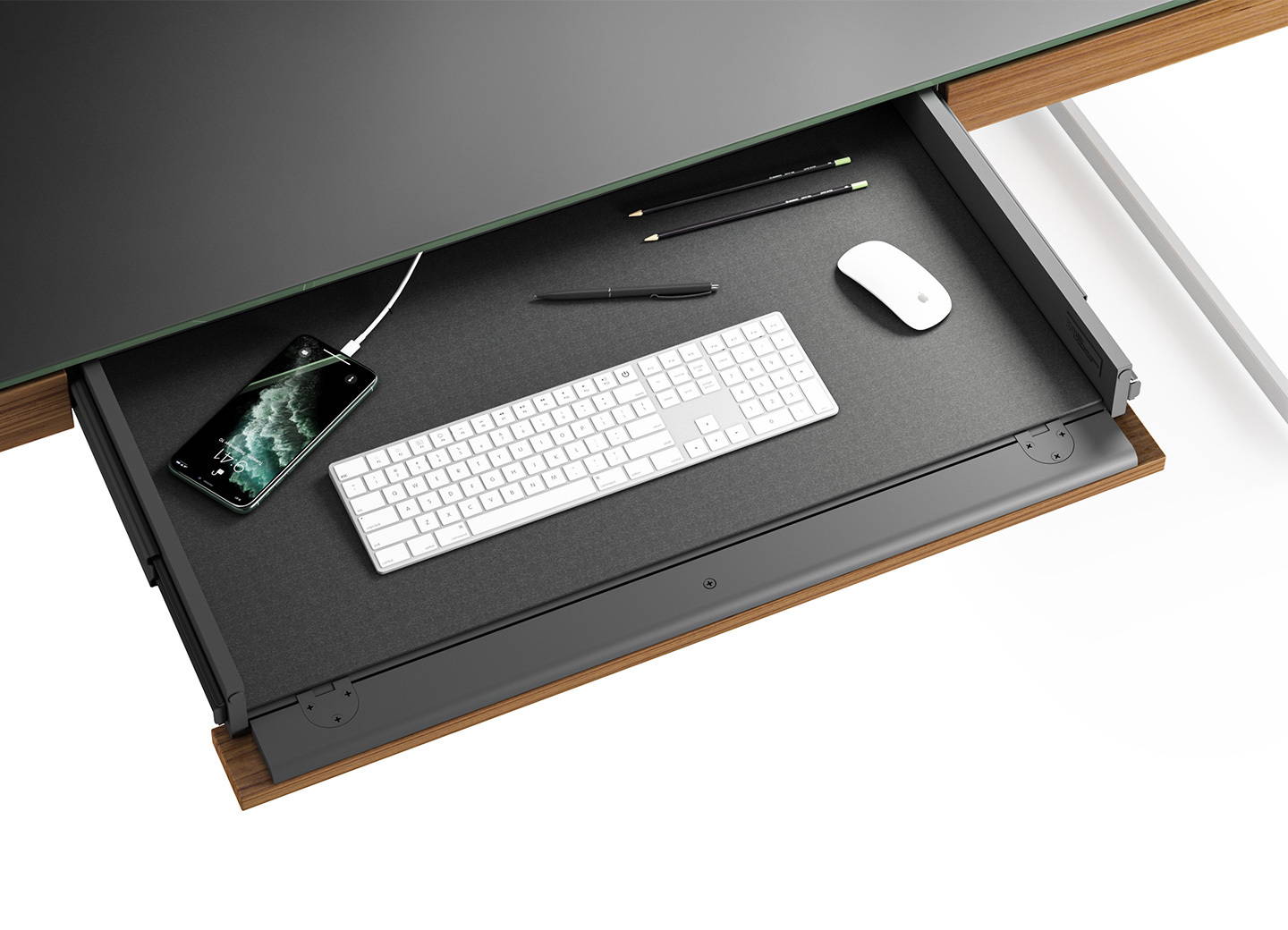 The Sequel Desk comes fully finished complete with a back panel for use when floating the desk in the middle of a room.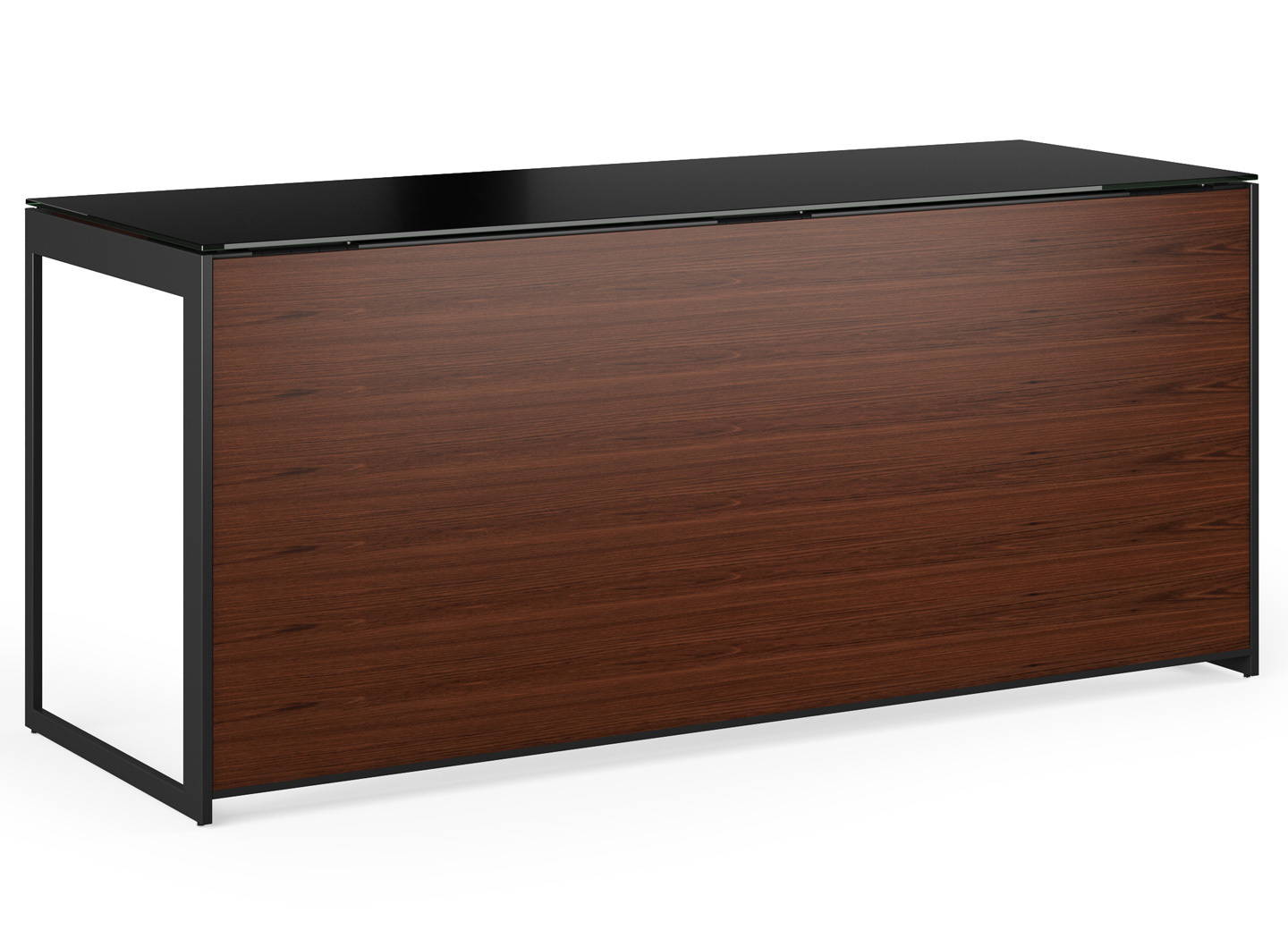 Easy-access front and rear panels conceal cords and cables and can be tilted down for convenient access to all of your connections. When positioned against a wall, leave off the back panel for direct access to wall outlets.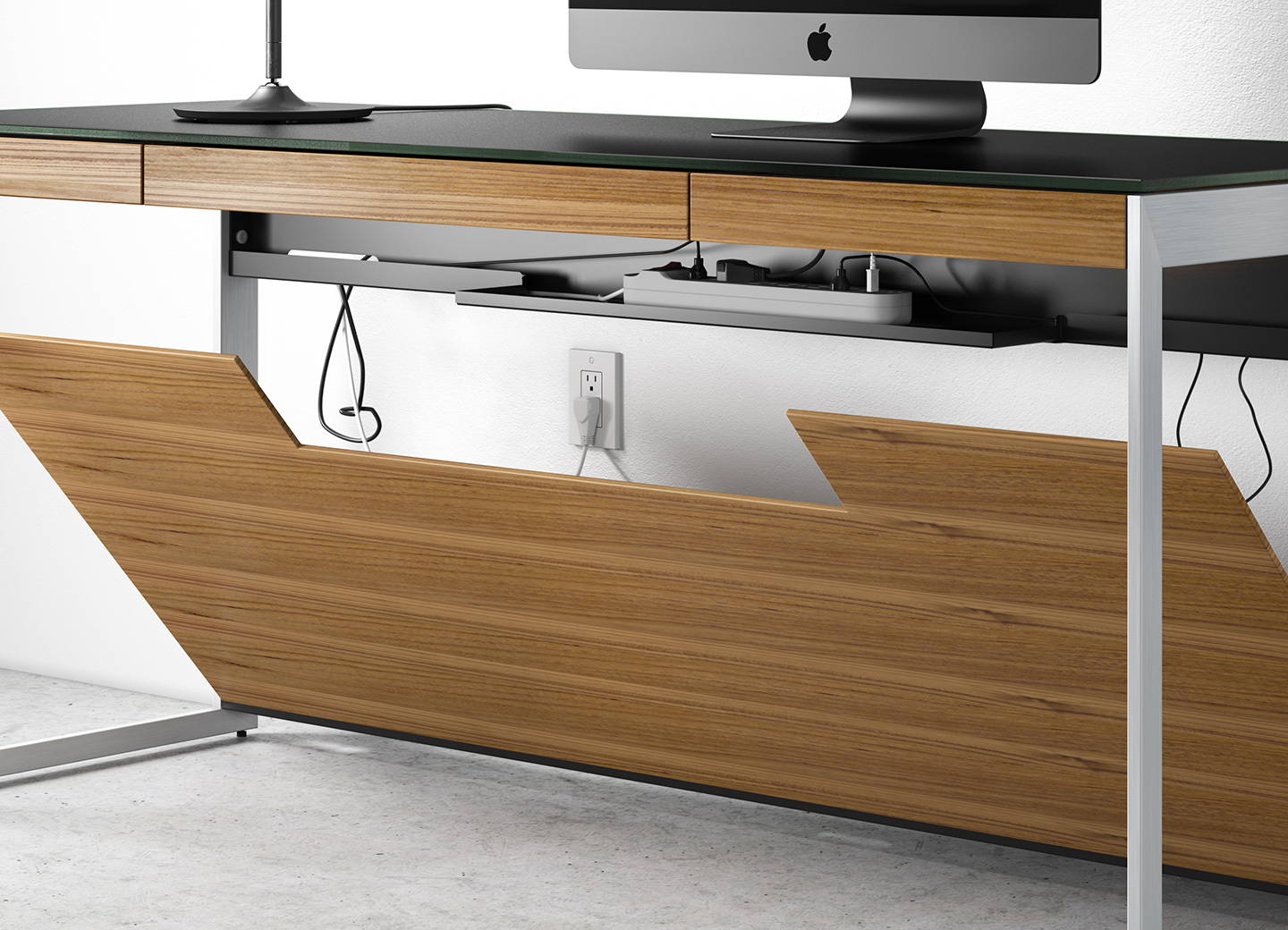 From hidden flip-down drawer fronts to magnetically attached, cable-concealing panels, impeccable attention to detail is at the heart of Sequel's simply beautiful design.