FLEXI Sofa is part of the FUNktion collection where fun is taken very seriously…its playfulness will make you smile. This unique concept offers the utmost in versatility and adaptability, no matter your age, it adapts to you not the other way around.

Thanks to a clever patented mechanism, interchangeable backs, arms and tables all rotate and lock at any desired angle, so you can create a sofa, a tête-à-tête, a chaise or even a bed in the wink of an eye. Chat with your loved ones, watch TV, use your laptop, have a glass of wine, go for a nap, in short, fulfill all your comfort needs with style, add a chair and/or another sofa to create a sectional or a double bed.
Nice to look at from any angle, FLEXI is available both for indoor or outdoor.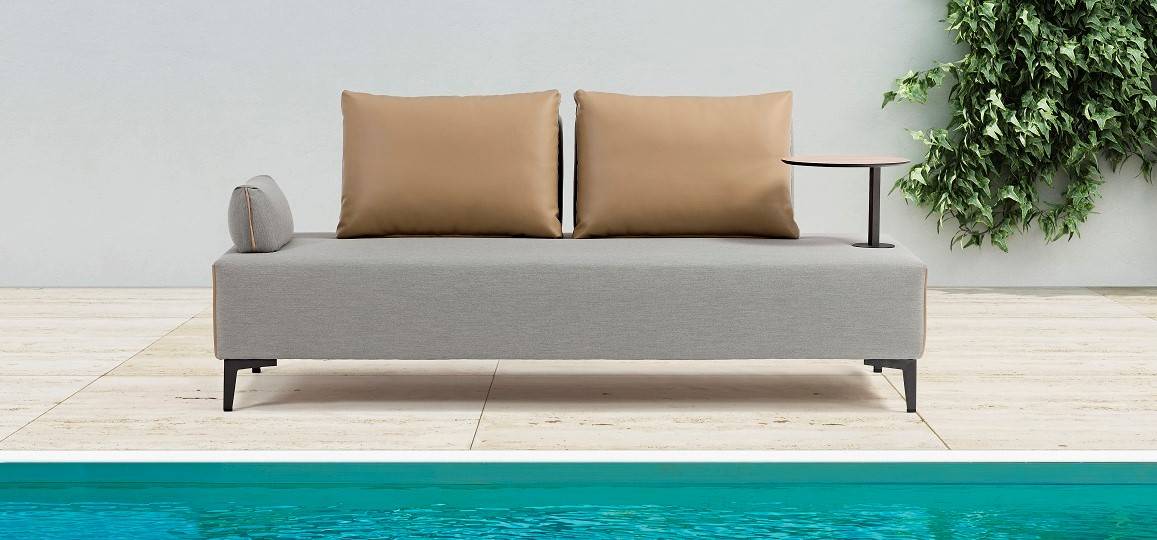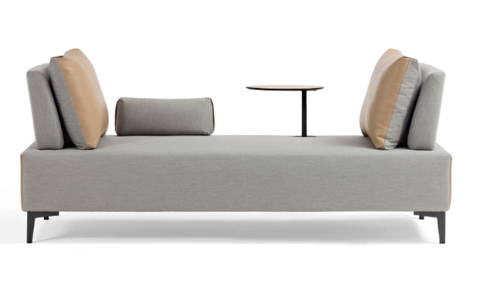 Width: 79"
Depth: 34"
Height: 31"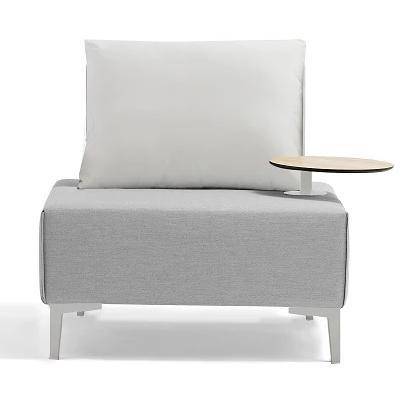 Width: 34"
Depth: 34"
Height: 31"