5801A Linea Single Shelf Extension
Overall Dimensions: 83.75H x 16.5W x 14D in
PART OF THE LINEA SHELVES COLLECTION
To begin building your Linea Shelf system, start with base units 5801 (single shelf) and 5802 (double shelf). Then, use extension units 5801A and 5802A to extend your Linea Shelf to fill any space.
5801A LINEA SINGLE SHELF EXTENSION
MATERIALS
Polished Tempered Glass
Hardwood Veneer
The Linea single shelf (5801) can be used alone or combined with other shelves in the system to create the ideal display and storage solution.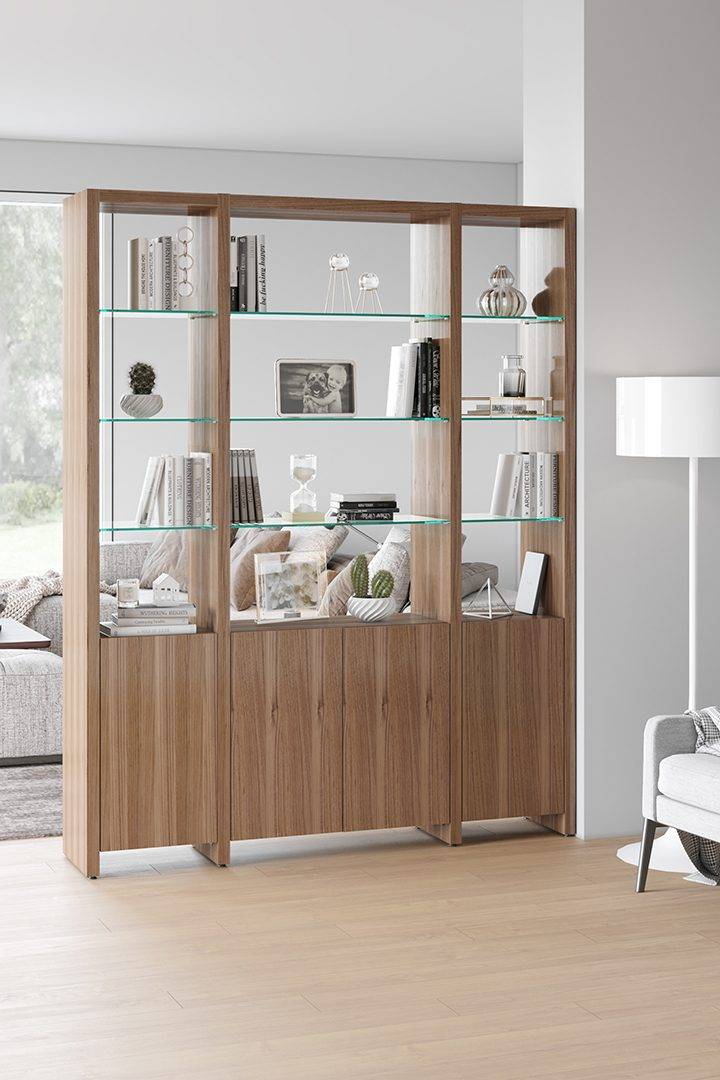 Making an ideal wall system, Linea Shelving can also be used to create a room divider, securely anchoring to a wall on one end.
Polished tempered glass shelves provide a clean and modern look while being durable enough to support a library of books and a lifetime of treasures.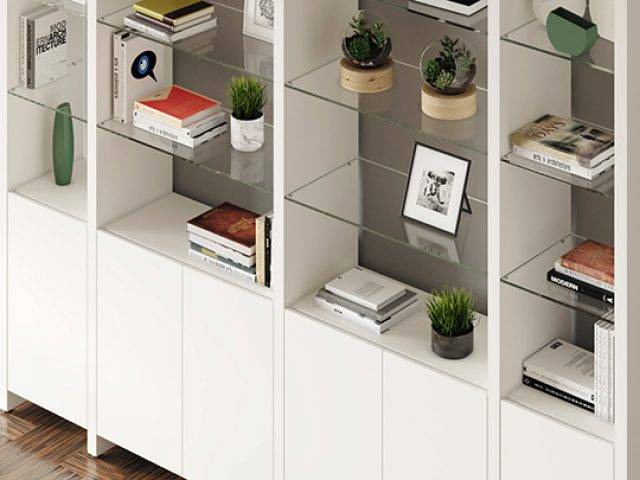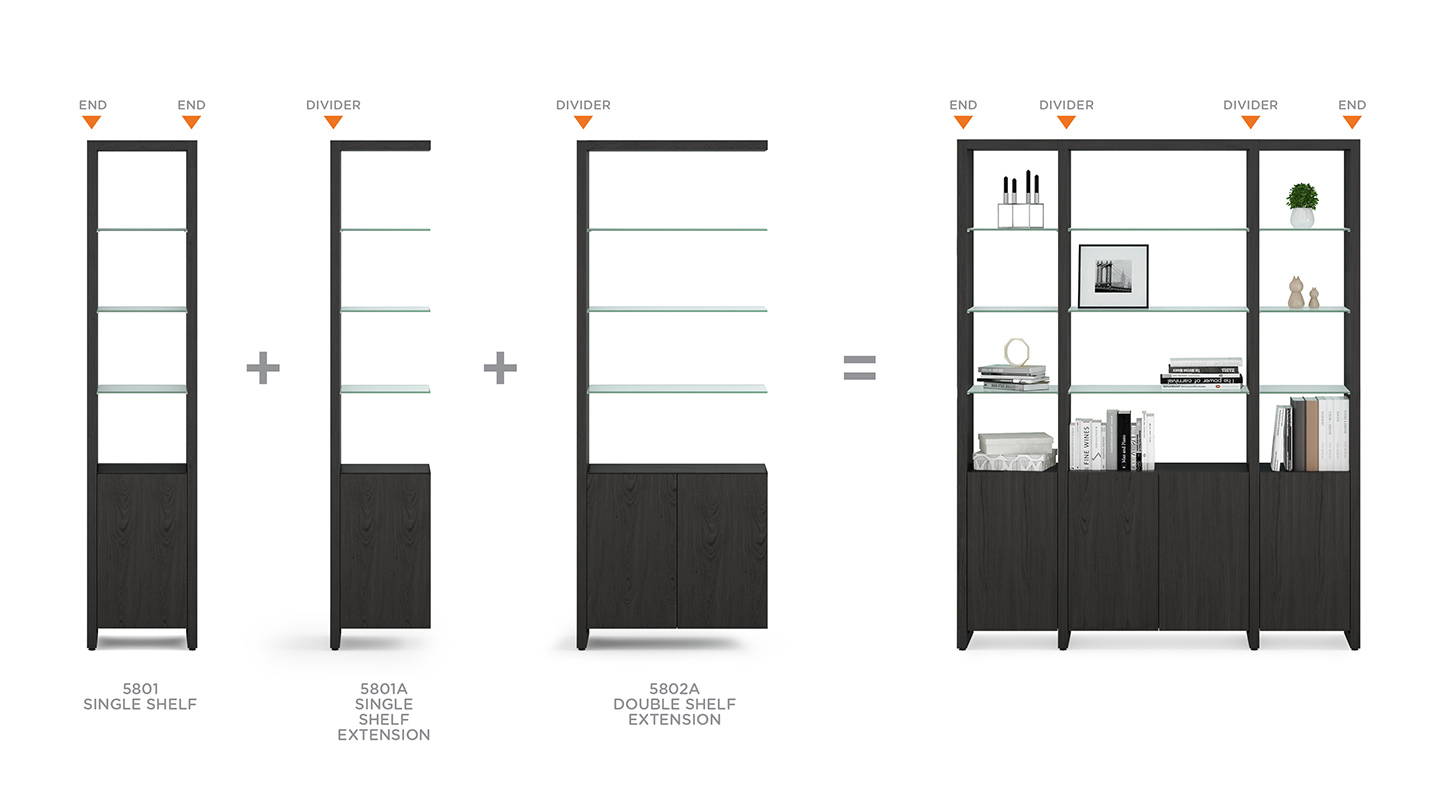 Linea shelves include a generous cutout on the bottom shelf of the enclosed cabinet that allows for convenient cord connections and out-of-sight cable management.