The Breeze footstool compliments the Breeze highback chair perfectly. The footstool is designed in a modern and timeless design with multiple usability. Use the footstool as a comfortable rest for your legs, or as an extra seating for your guests. The Breeze footstool is designed in weather resistant materials that are designed to stay out all year around. It only requires minimal maintenance and cleaning. Put your legs up, relax and enjoy the summer and sun.
FEATURES
Minimal Maintenance and Cleaning
Long Lifespan
High Lightfastness
Recyclable Materials
MATERIALS
Cane-line Weave®
Powder-Coated Galvanized Steel
Optional Seat Cushion
DIMENSIONS (inches)
Depth: 14.2
Product Height: 14.2
Product Width: 24.4
Modern and Timeless Design
Furniture that can be outside all year.
The Breeze series is designed by Strand+Hvass. The Breeze range is designed as lounge and dining furniture. Each item has the same aesthetic design expression and can be used anywhere and in any outdoor space. There is distinctive elegance and lightness about the sculptural transparency of Breeze, which is reminiscent of a gentle summer wind. Cane-line Weave®, which is unique to Cane-line, lends delicacy and transparency to the range. The material molds itself to body contours and movements to create extremely comfortable furniture.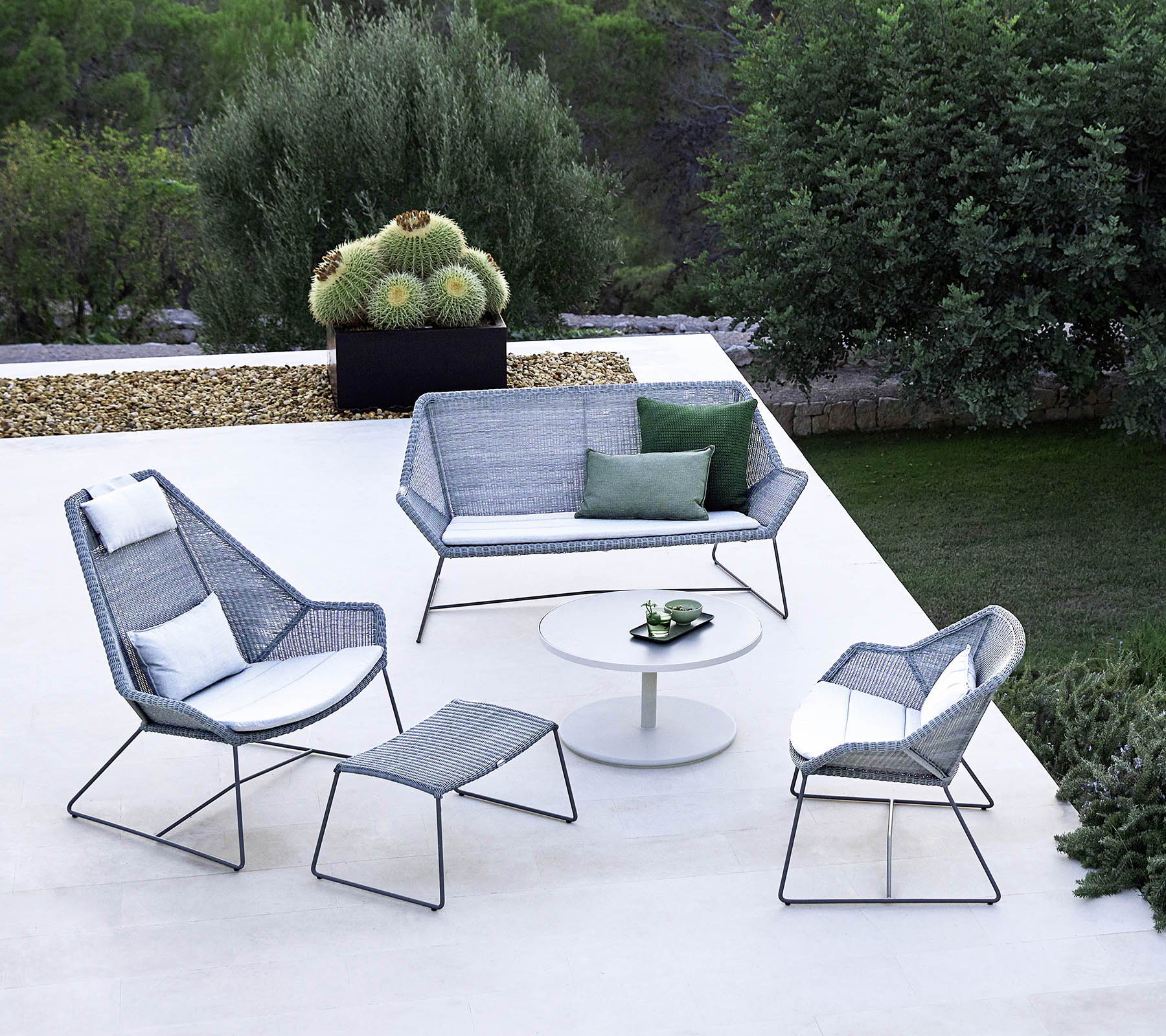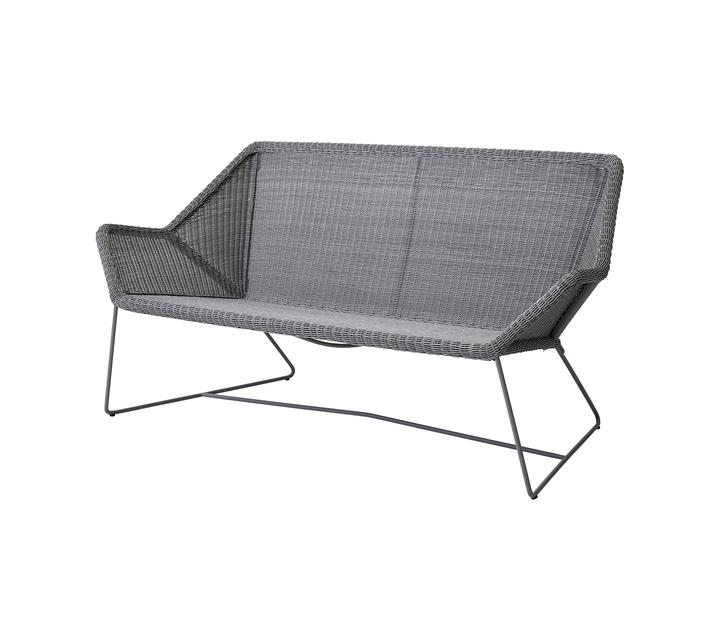 Arm Height: 21.7
Depth: 30
Product Height: 30.8
Product Width: 60.7
Seat Height: 14.6