6459-2 CENTRO KEYBOARD DRAWER
MATERIALS
Nonslip Drawer Liner
DIMENSIONS
2.25H x 27.75W x 11D in
5.5H x 70.5W x 27.5D cm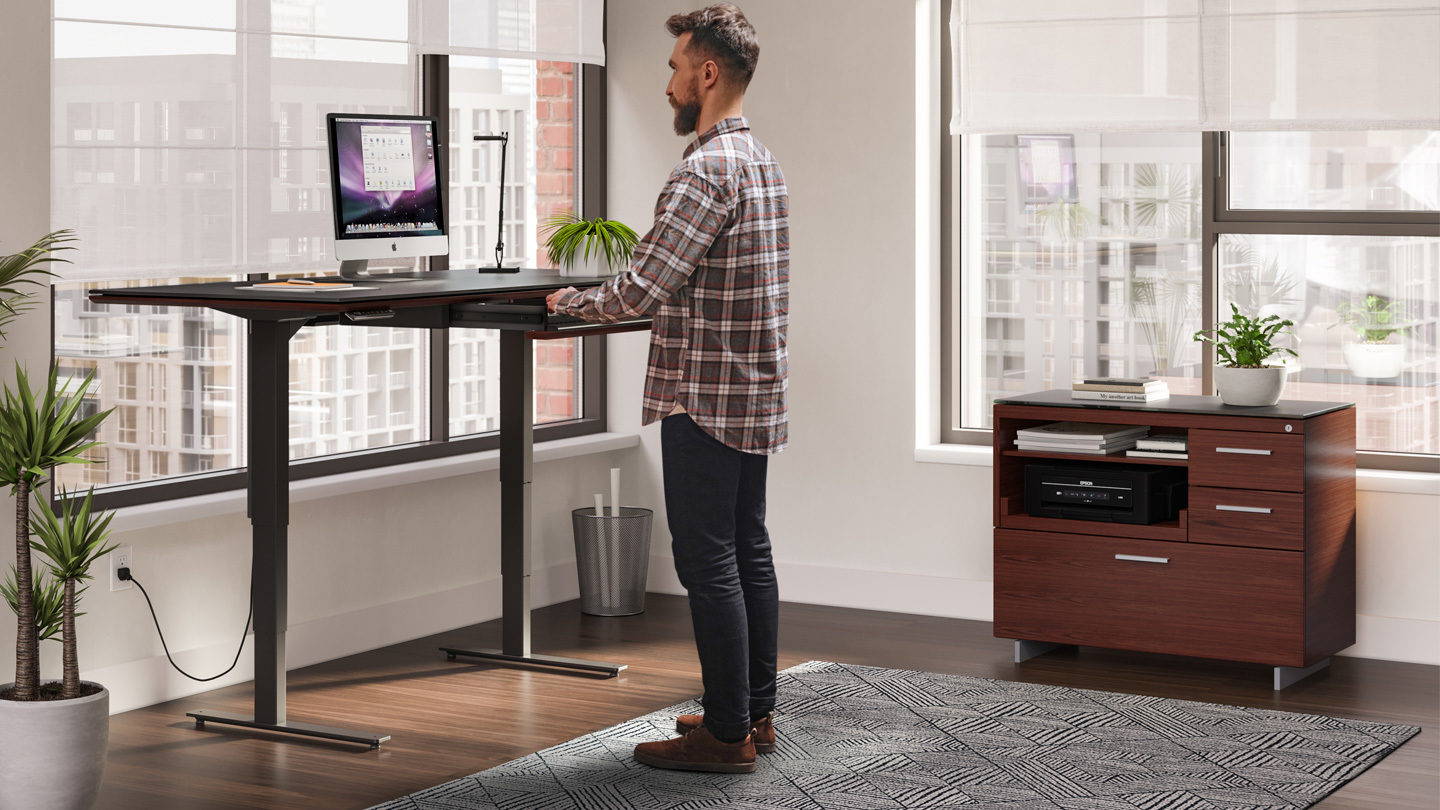 The Sequel Lift Standing Desk raises the standard for height-adjustable workstations. Easily sit or stand throughout the day by adjusting the level of your work surface using the programmable keypad.
With a flip-down front, you've easy access to a keyboard, mouse and everyday supplies.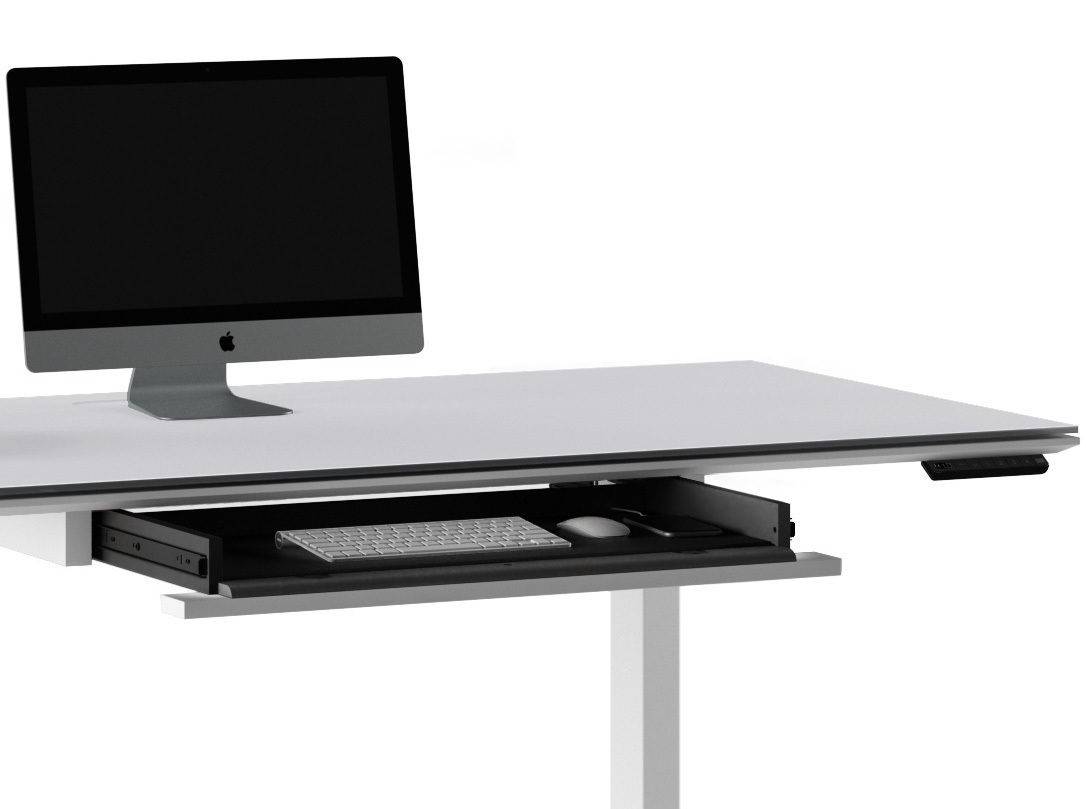 Lined with non slip material that also functions as a mousepad, contents stay securely in place.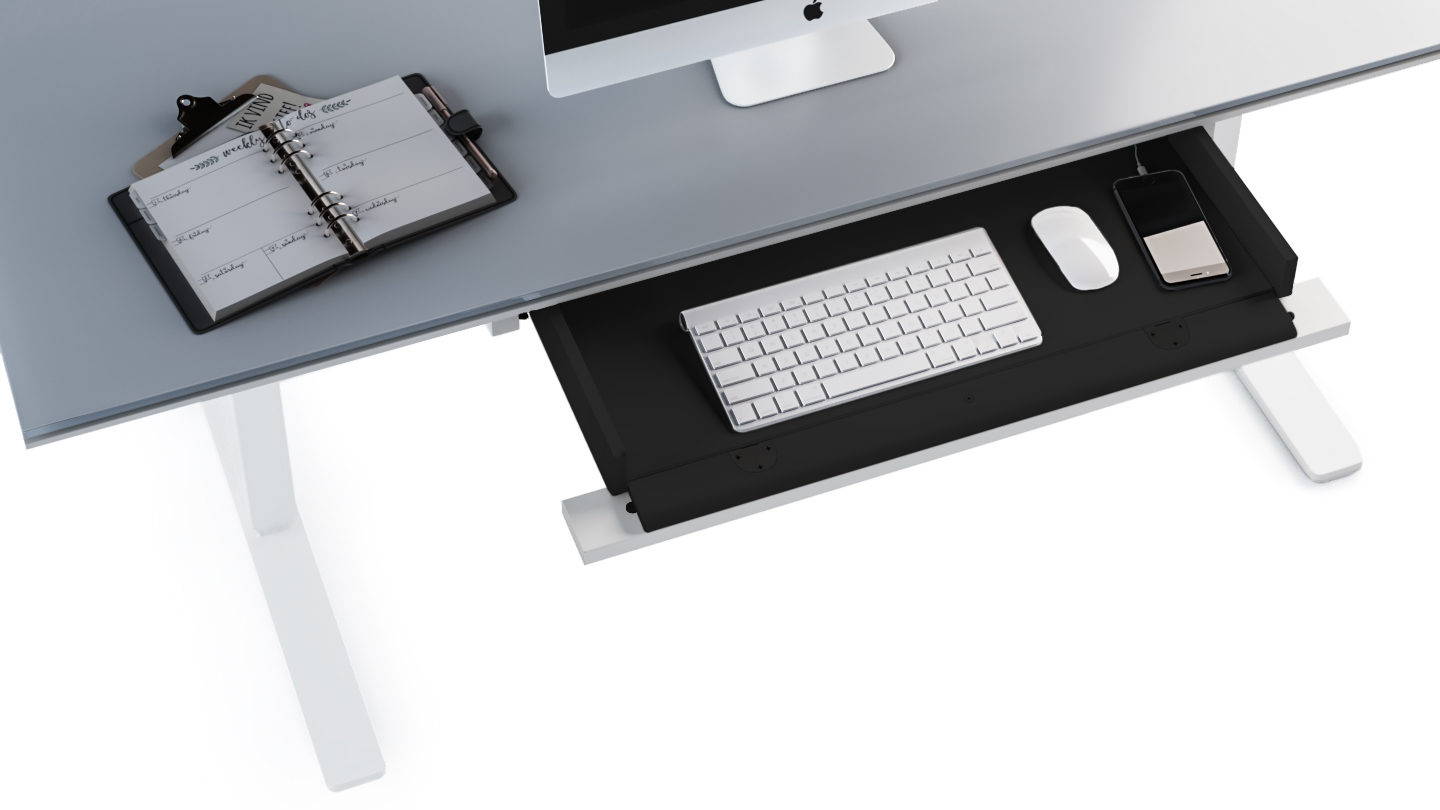 Combine with other Centro office components to create beautifully functional workspaces of practically any size and configuration.