FEATURES
Keyboard Drawer
Storage Drawer
Wire Management Channels
MATERIALS
Stained Solid Wood
Satin-Etched Tempered Glass
Hardwood Veneer
Powder Coated Steel
Nonslip Drawer Liner
We believe an office should always be organized and efficient. But what if it could inspire productivity too? Innovative features are integrated into every BDI office collection, ensuring that they work every bit as hard as you do.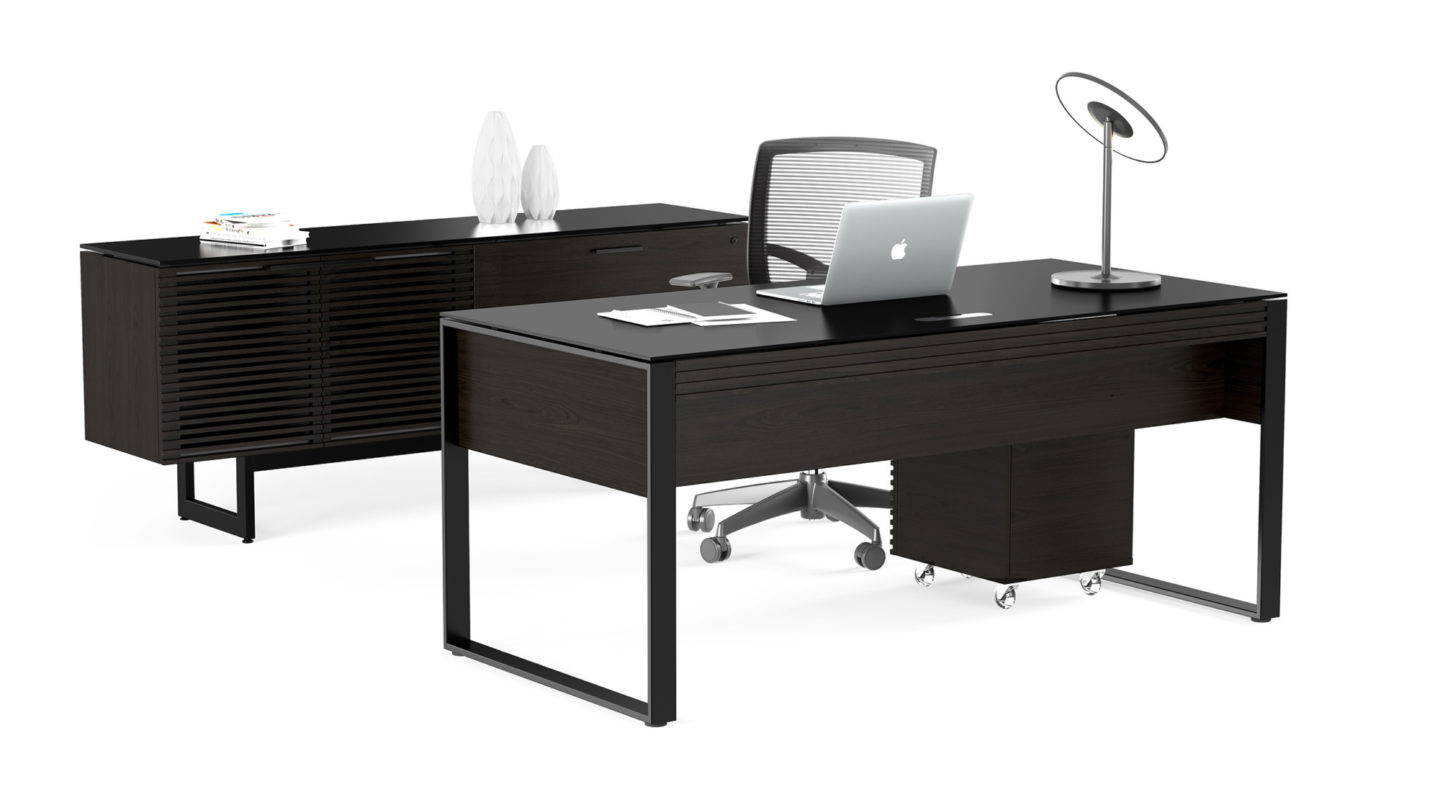 This durable tempered glass surface has an uniquely soft finish. Smooth to the touch, it provides protection from dings, scratches, and even fingerprints.
The Corridor Desk includes two side storage drawers and a flip-down keyboard drawer. Lined with a non-slip material, contents stay secure while work stays comfortable.
Including an Executive Desk and multiple storage options, the Corridor Office collection can be used to outfit a complete office.