6507 CORRIDOR MOBILE FILE PEDESTAL
FEATURES
Letter/Legal File Drawer
Locking Drawers
Locking Wheels
MATERIALS
Stained Solid Wood
Hardwood Veneer
We believe an office should always be organized and efficient. But what if it could inspire productivity too? Innovative features are integrated into every BDI office collection, ensuring that they work every bit as hard as you do.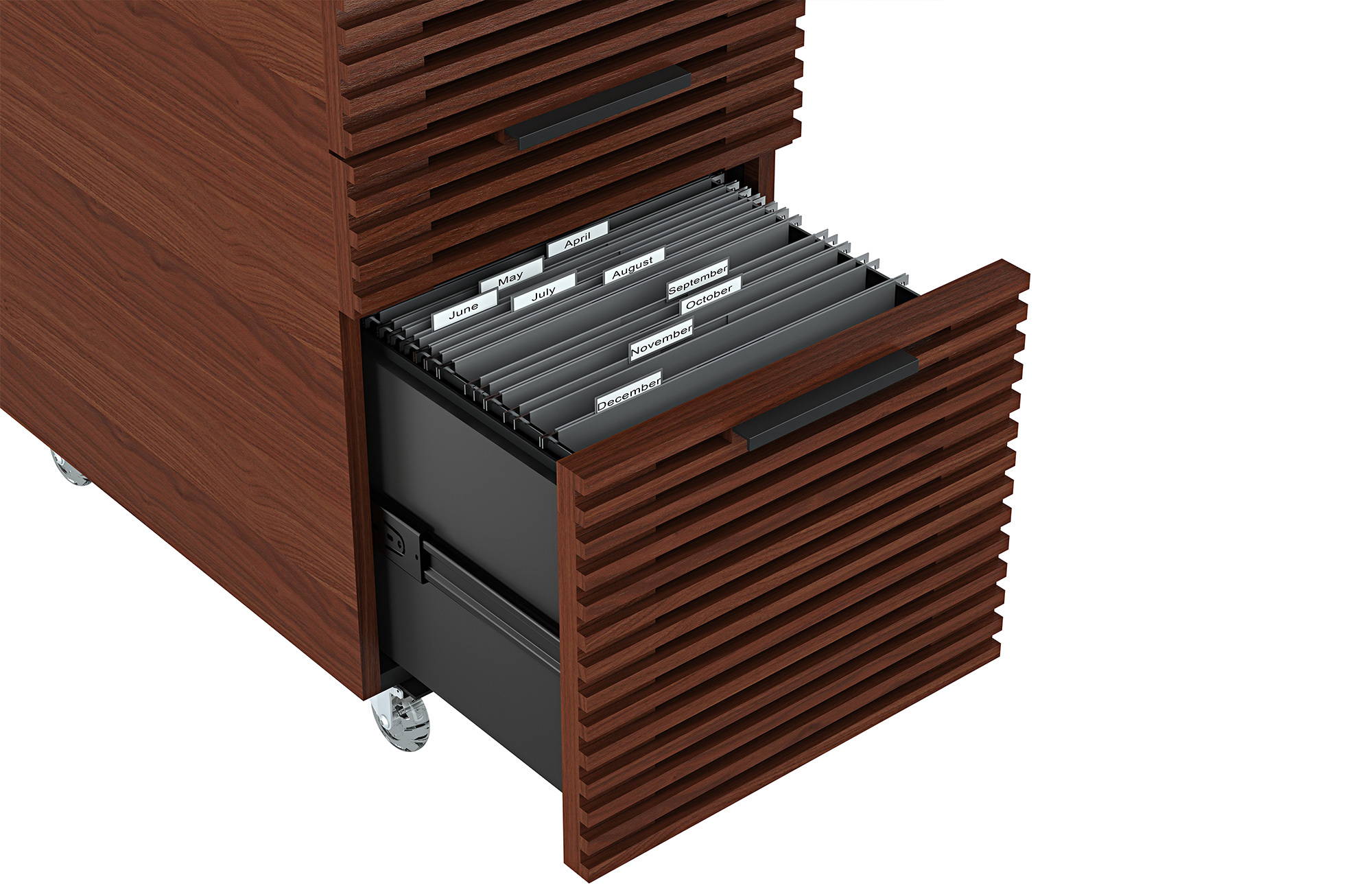 An inconspicuous lock secures multiple drawers with a single key, keeping contents organized and secure. Alternate locking cylinders are available, if needed.
The cabinet fits neatly underneath the Corridor Desk for easy access to supplies and files, ensuring everyday supplies are always close at hand.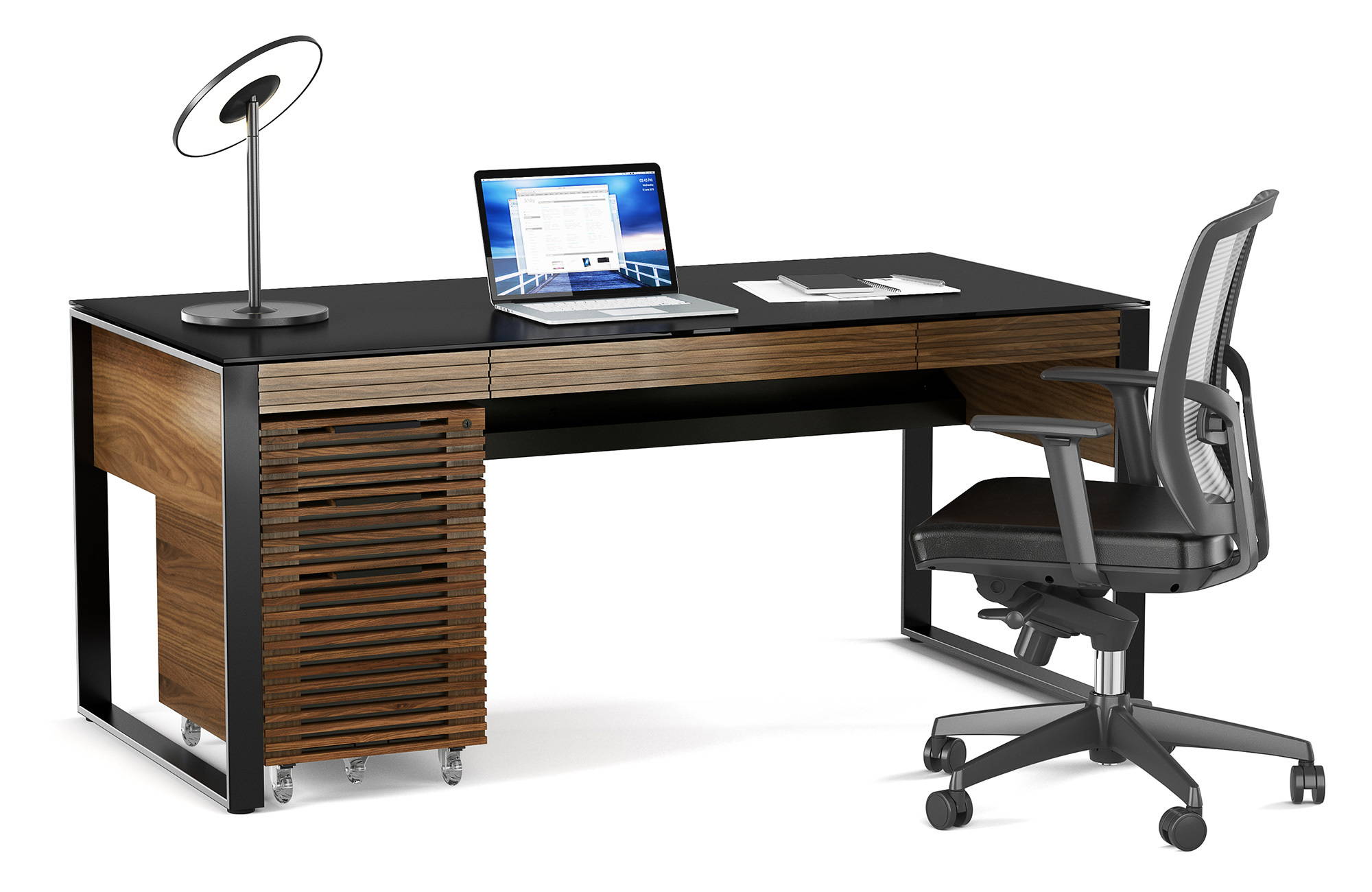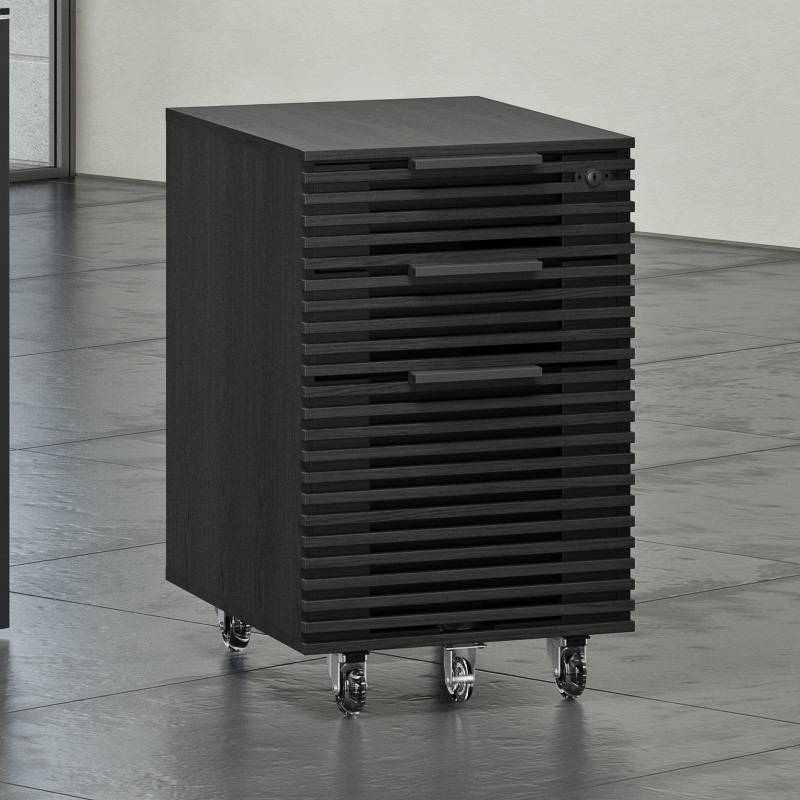 Locking wheels allow the cabinet to be easily moved as needed - and secured firmly in space when desired.
Including an Executive Desk and multiple storage options, the Corridor Office collection can be used to outfit a complete office.