FEATURES
Soft-Close Sliding Door
Six-Point Floor Levelers
Open Display Shelf
MATERIALS
Soft-Close Sliding Door
Six-Point Floor Levelers
Open Display Shelf
Engineered from the inside out. BDI furniture is designed to seamlessly integrate technology into the way that we live. Innovative performance features abound, simplifying your initial setup, maximizing your ongoing enjoyment, and protecting your investment over the life of your system.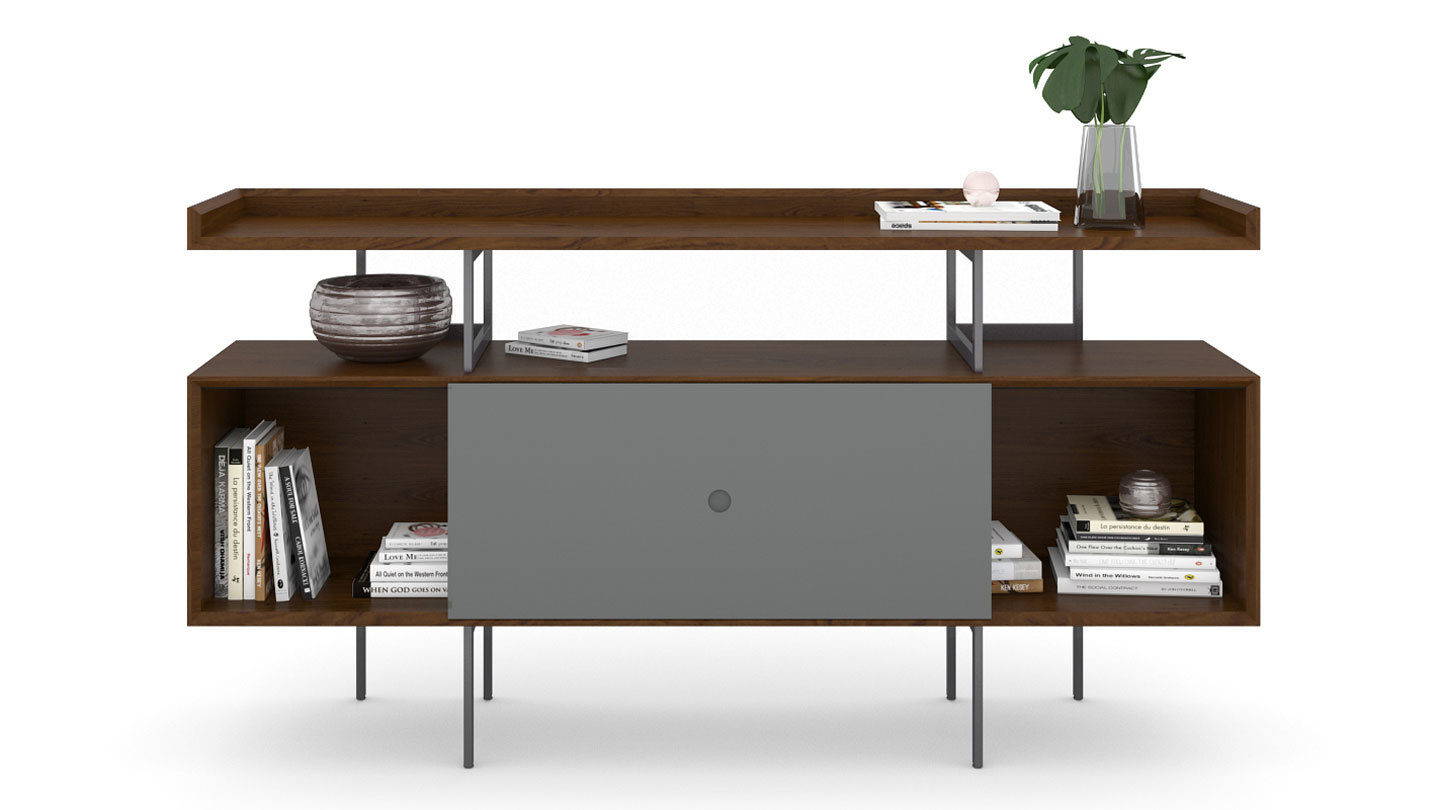 A distinctive three-sided top shelf appears to float above the console, providing open display space, and can even accommodate up to a 65" flat-screen television for light AV use. Ample storage compartments below are ideal for a host of personal items, whether concealed behind an ultra-smooth self-closing door or in full view. Part of the Margo Collection.
A soft-close sliding door - available in three unique finishes - helps to create concealed storage and can be aligned smoothly to the left, right, or center.
Choose from Fog Grey, Cayenne, or Marine. With six available finish and door combinations, you're sure to find a mix that matches your style.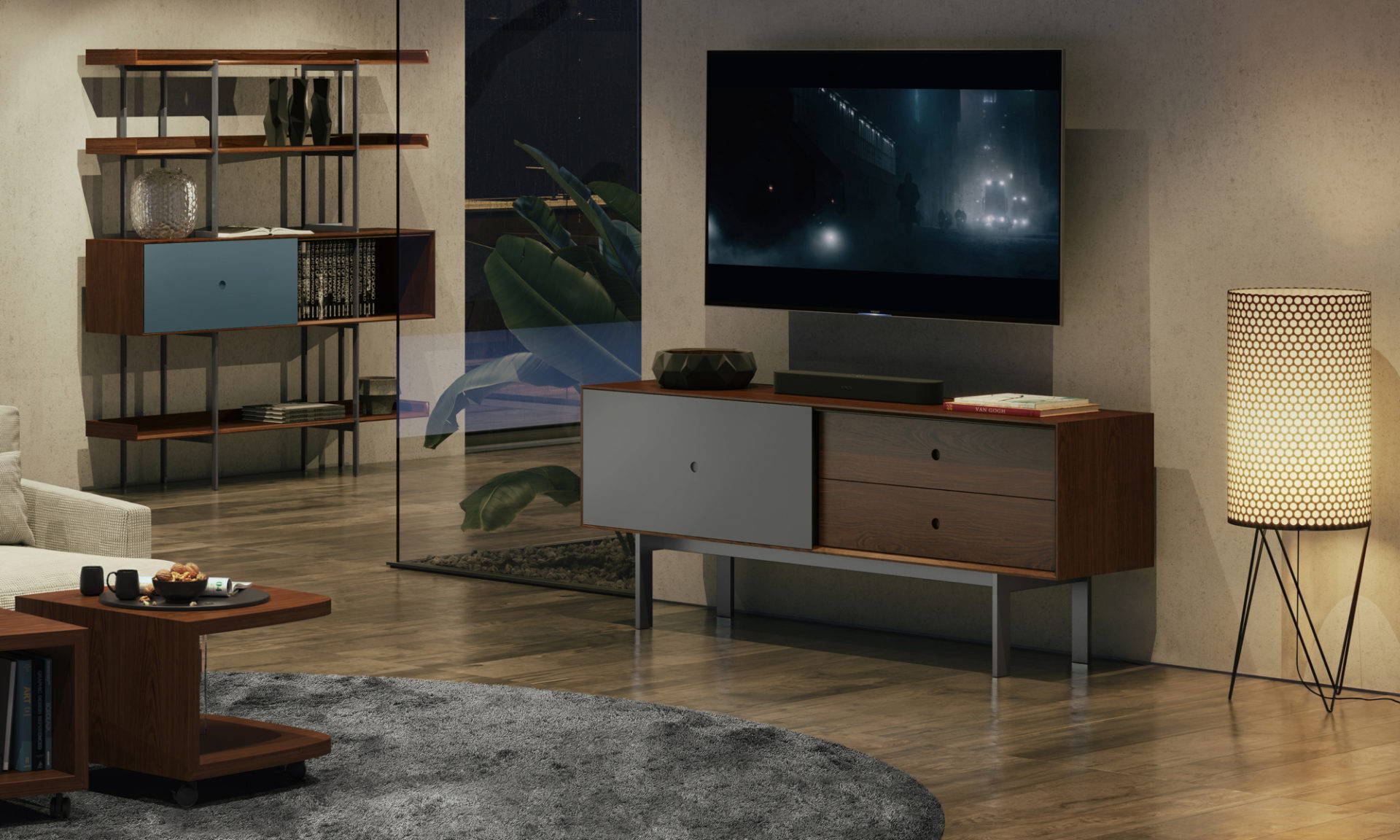 Contrasting sharp horizontal lines with a minimal vertical steel frame, and accentuated by a colorful gliding door, Margo makes a modern statement in design and function.