FEATURES
Remote-Friendly Doors
Hidden Wheels
Adjustable Shelves
Rear Access Panels
Flow-Through Ventilation
Cable Management
MATERIALS
Polished Tempered Glass
DIMENSIONS
40.25H x 22W x 22D in
102H x 56W x 56D cm
Engineered from the inside out. BDI furniture is designed to seamlessly integrate technology into the way that we live. Innovative performance features abound, simplifying your initial setup, maximizing your ongoing enjoyment, and protecting your investment over the life of your system.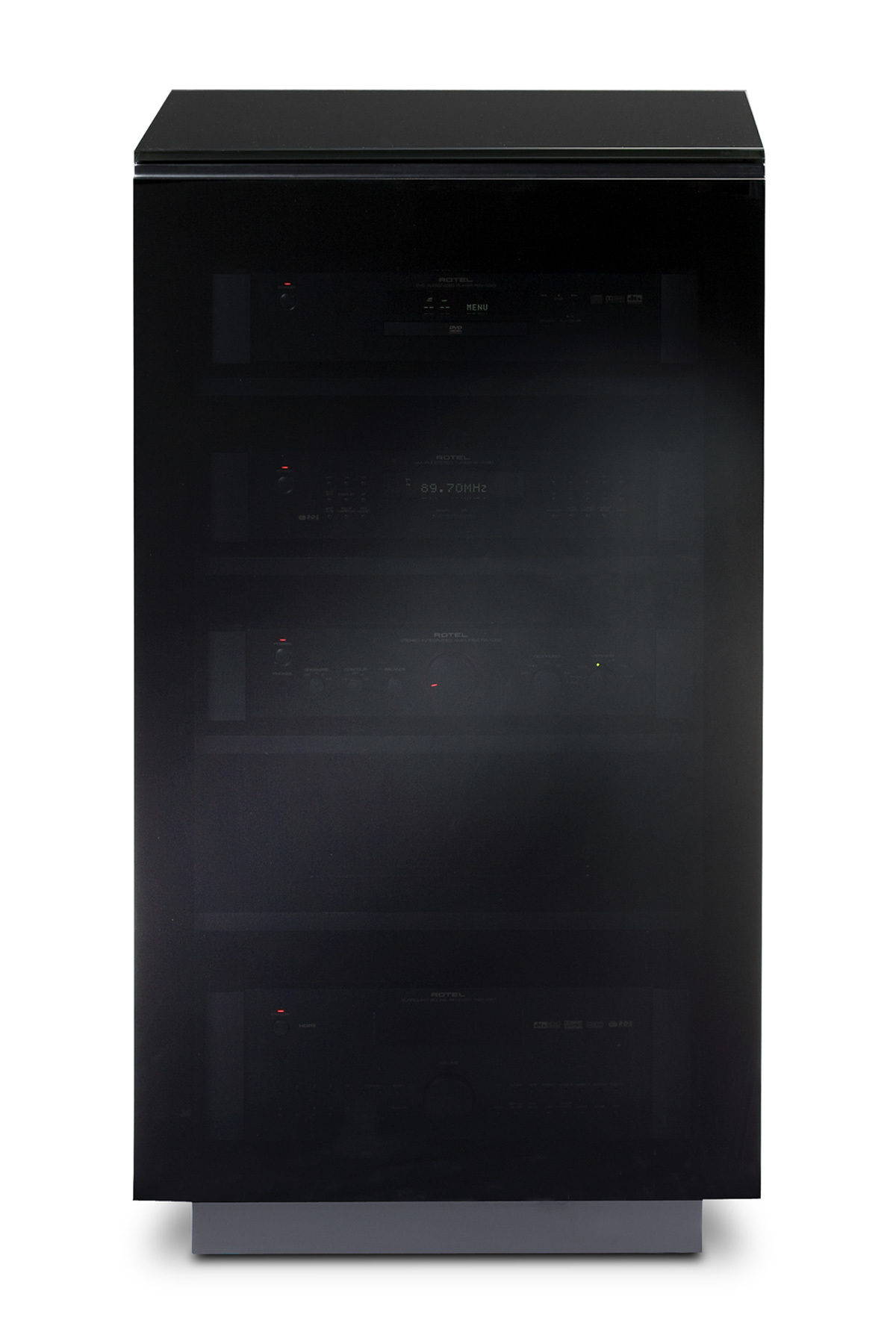 Generous ventilation slots in the sides, shelves, and back panels allow air to freely circulate. You can also install a fan (not included) for increased circulation.
The IR-friendly glass door can be positioned to open from the left or right—ensuring you always have access to your gear.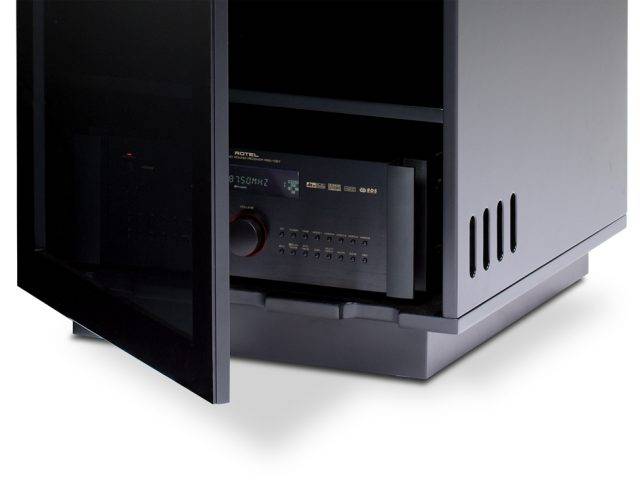 A great platform to spin your tunes, this audio tower provides secure support with minimal vibration.
A distinctly modern collection that pairs satin black finishes with streamlining features such as integrated cable management, hidden wheels, and tinted IR-friendly doors.