FEATURES
Wire Management Channels
MATERIALS
Satin-Etched Tempered Glass
Hardwood Veneer
Satin-Nickel Plated Steel
Powder Coated Steel
Attaching to the Sequel Desk or one of the Sequel storage cabinets, the Return extends the work surface with its satin-etched glass top. Providing a smooth work surface, it can create the ideal small workspace or an area for cross-collaboration.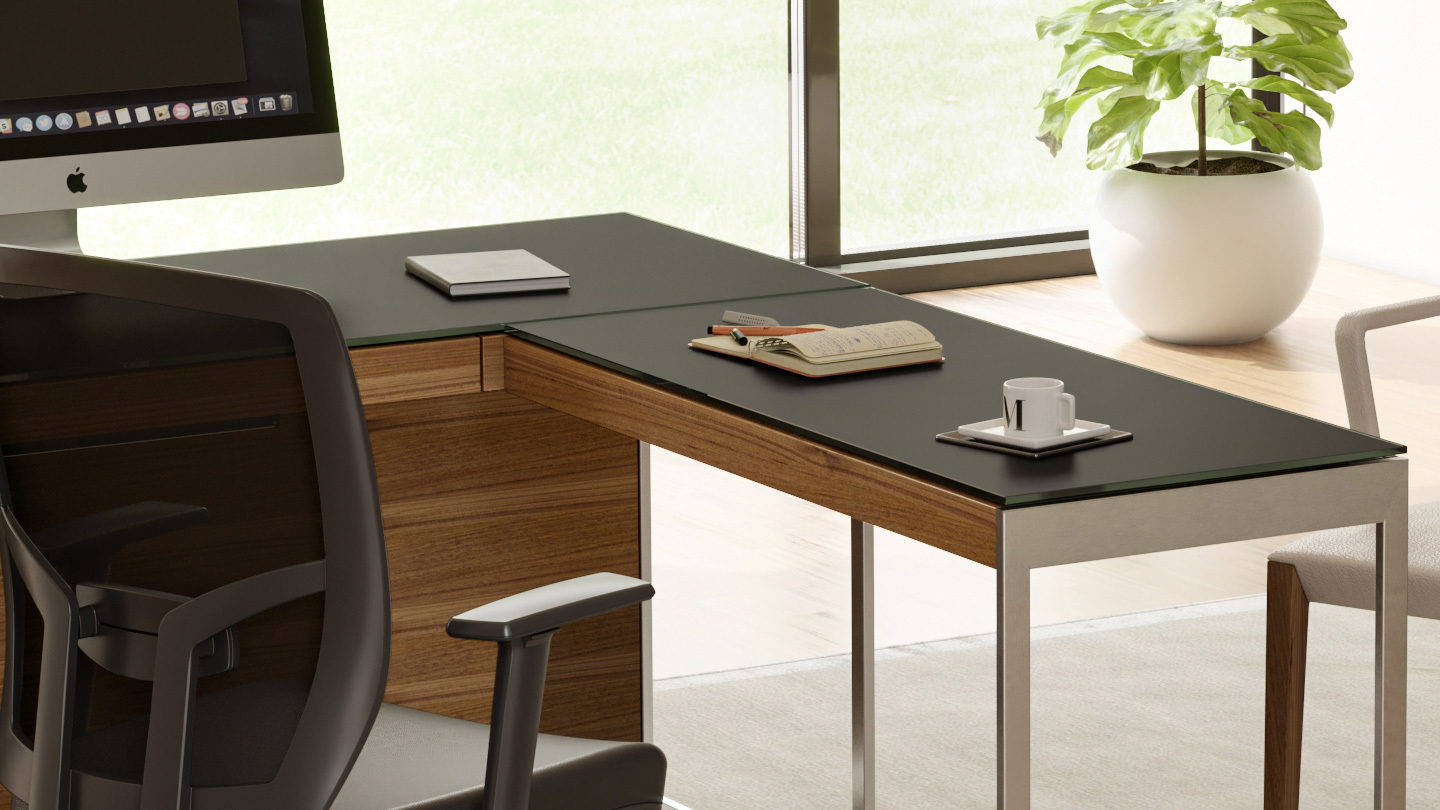 This highly durable tempered glass has an unbelievably soft finish that provides protection from dings, scratches, and even fingerprints.
Combine the Return with a compatible Sequel storage cabinet, and you've got the perfect small office with an elegant writing surface and just the right amount of storage.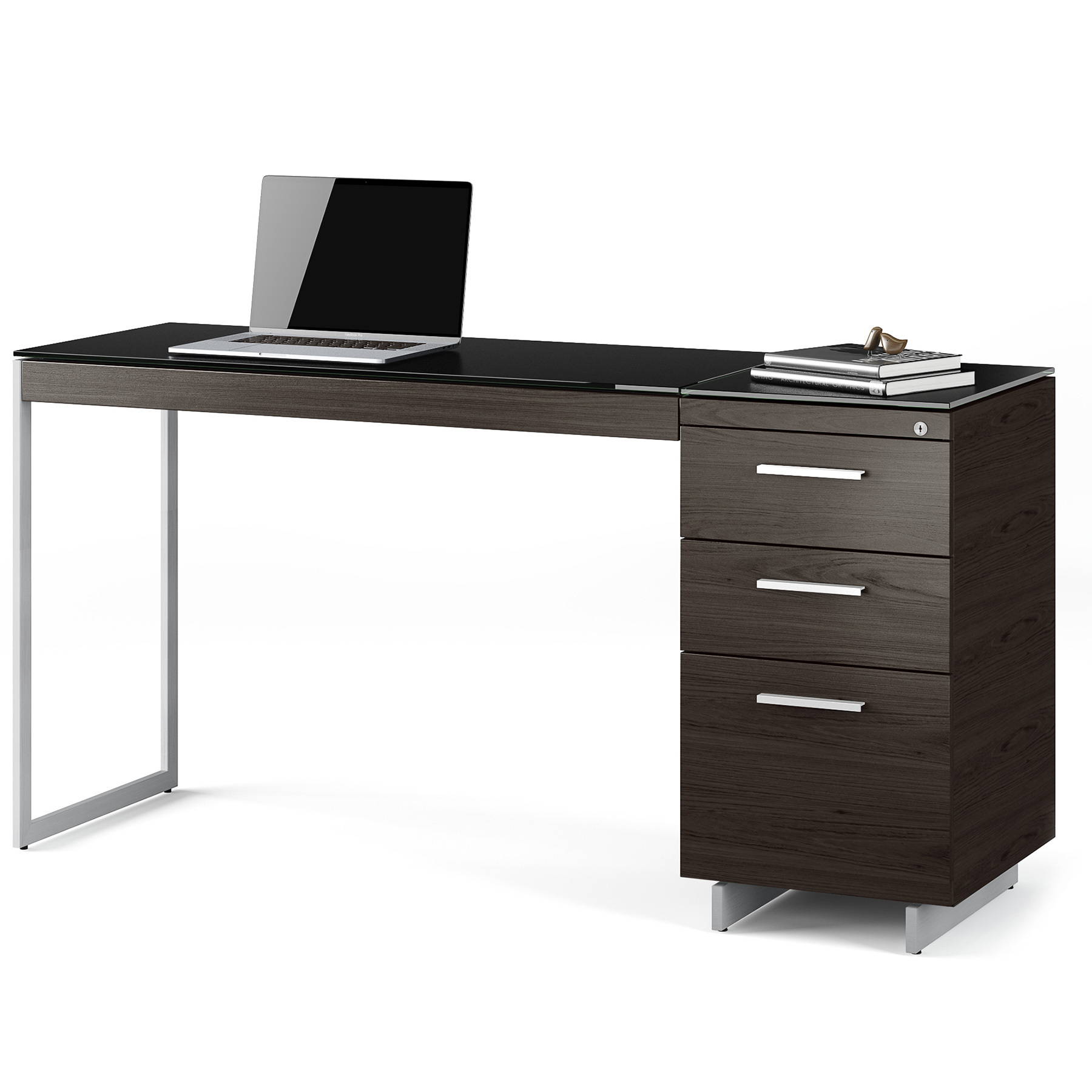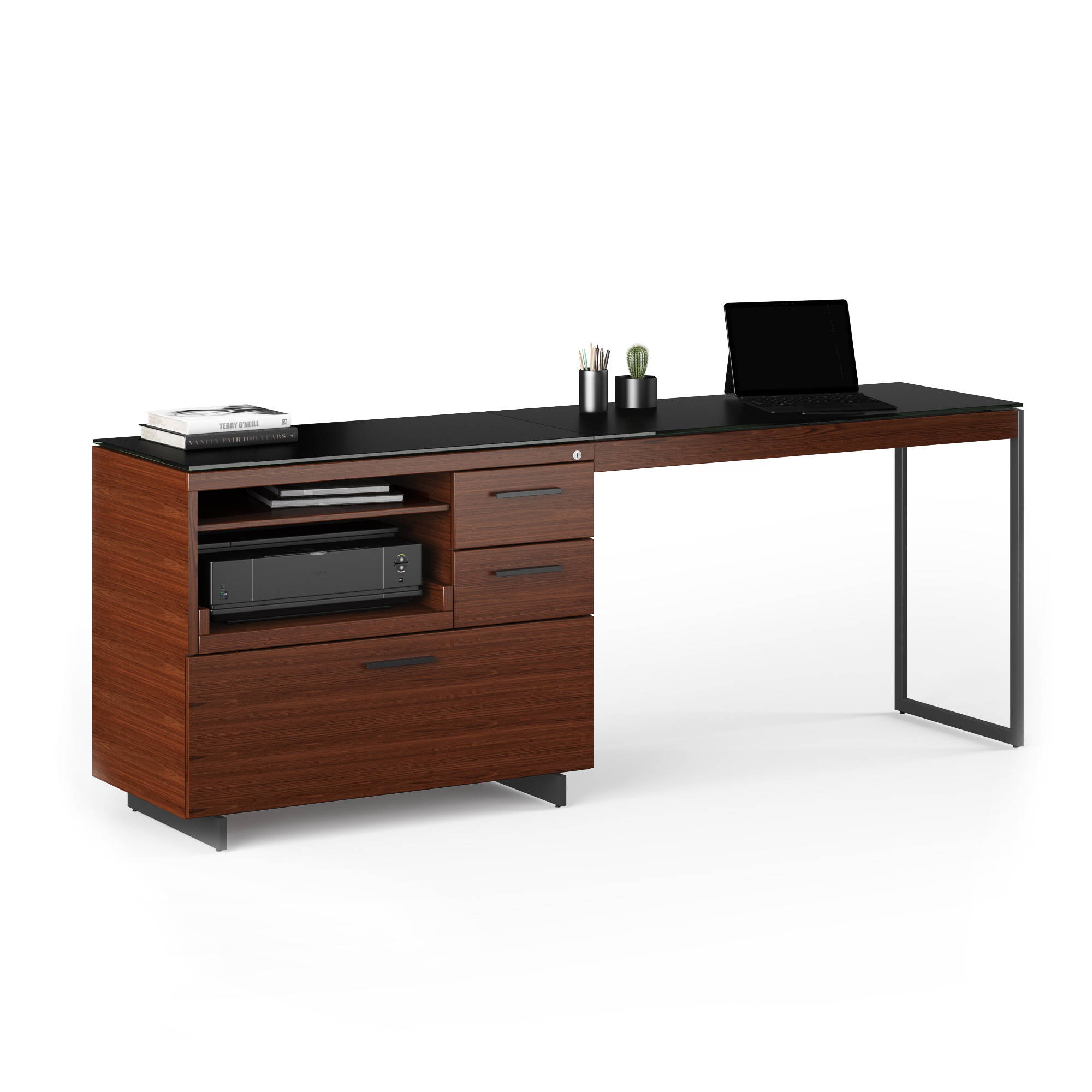 From hidden flip-down drawer fronts to magnetically attached, cable-concealing panels, impeccable attention to detail is at the heart of Sequel's simply beautiful design.