Firm Hybrid: CF 1000 iComfort Quilted II : 500800591 - Queen Floor Sample with Box and Frame
Made in Maryland
Mattress Height: 13"
A highly breathable and supportive mattress with a classic, responsive feel.
Comfort Level: Firm
With the iComfort by Serta® mattress, cool, supportive sleep is the priority. We've specifically designed this mattress to keep even the warmest sleepers cool. With iComfort, multi-layered mattress-cooling foam technology adds support, resilience, and temperature regulation for the coolest, most comfortable sleep ever. You don't have to be a hot sleeper to love iComfort. You just have to like your sleep environment to be refreshingly comfy.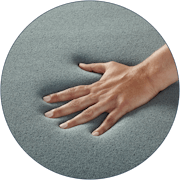 Carbon Fiber Memory Foam
Every iComfort mattress is made with our exclusive Carbon Fiber Memory Foam. This system channels heat away from your body and provides exceptional strength for back and neck support.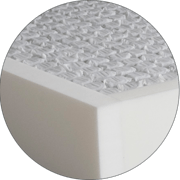 In this advanced innerspring system, individually wrapped coils work independently to conform to every curve of your body and provide durable support.