FEATURES
Wine and Liquor Bottle Storage
Stemware Rack
Glassware Storage
Storage Drawer
Satin-etched Glass Top
MATERIALS
Satin-Etched Tempered Glass
Polished Chrome Legs
The Tanami bar is full of user-friendly features that ensure that your bar essentials are protected yet close-at-hand.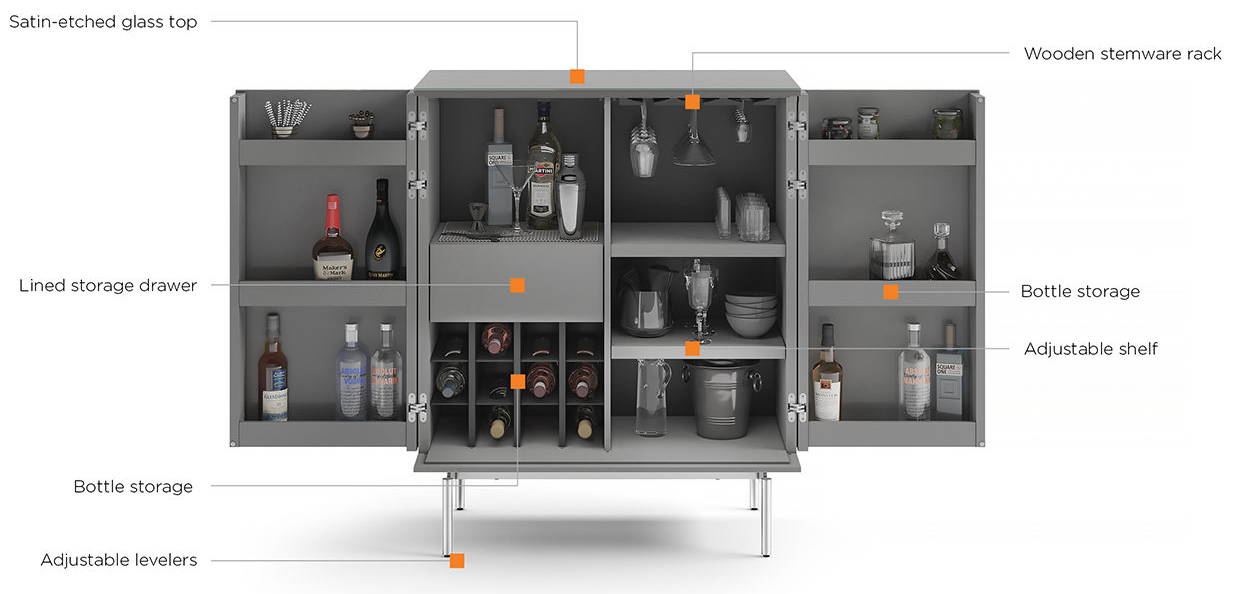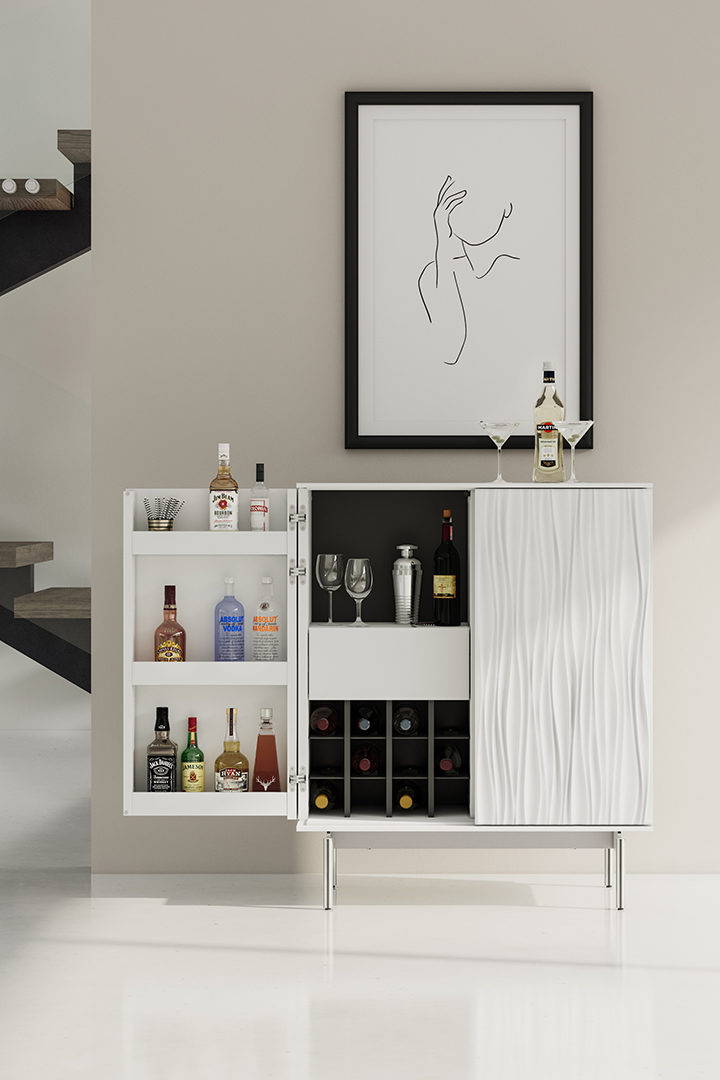 Whether you're hosting a party or relaxing over a nightcap, Tanami provides an intoxicating mix of function and style.
Tanami accommodates everything a fully stocked bar needs—from an assortment of wine and liquor bottles to glassware and other bar essentials—and closes up neatly when the party comes to an end.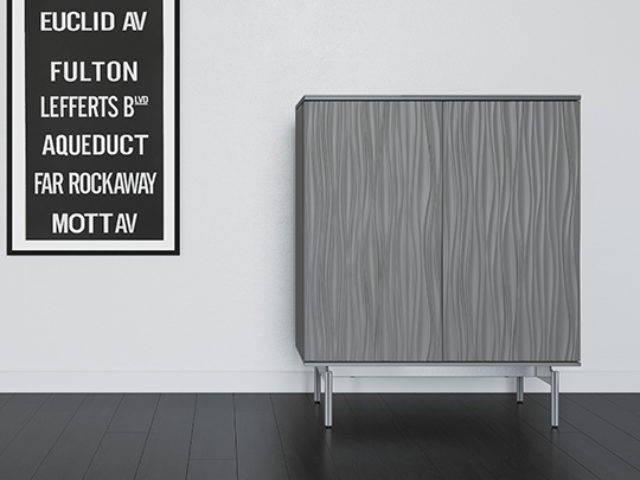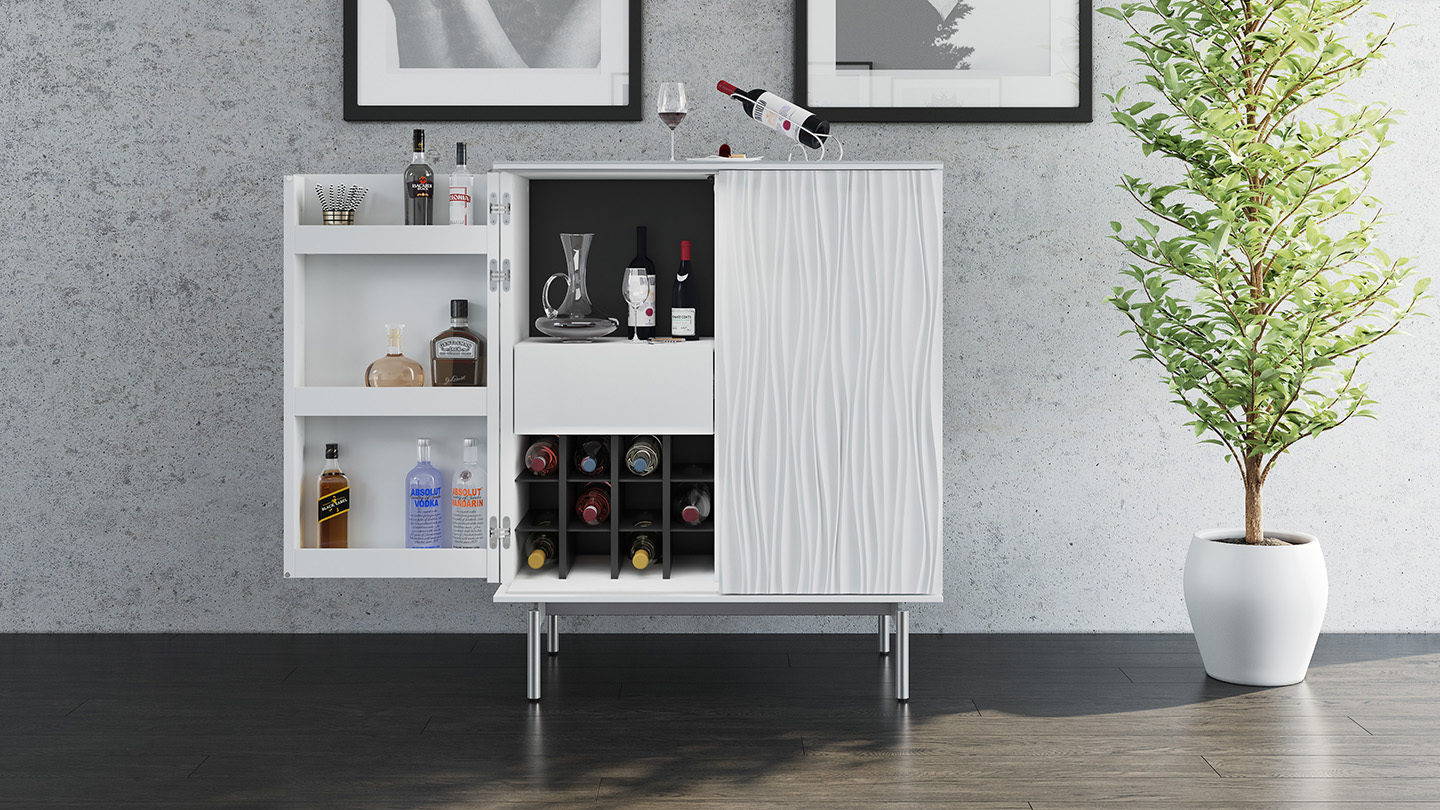 A fabric-lined wooden stemware rack protects and organizes glassware while helping to minimize vibration.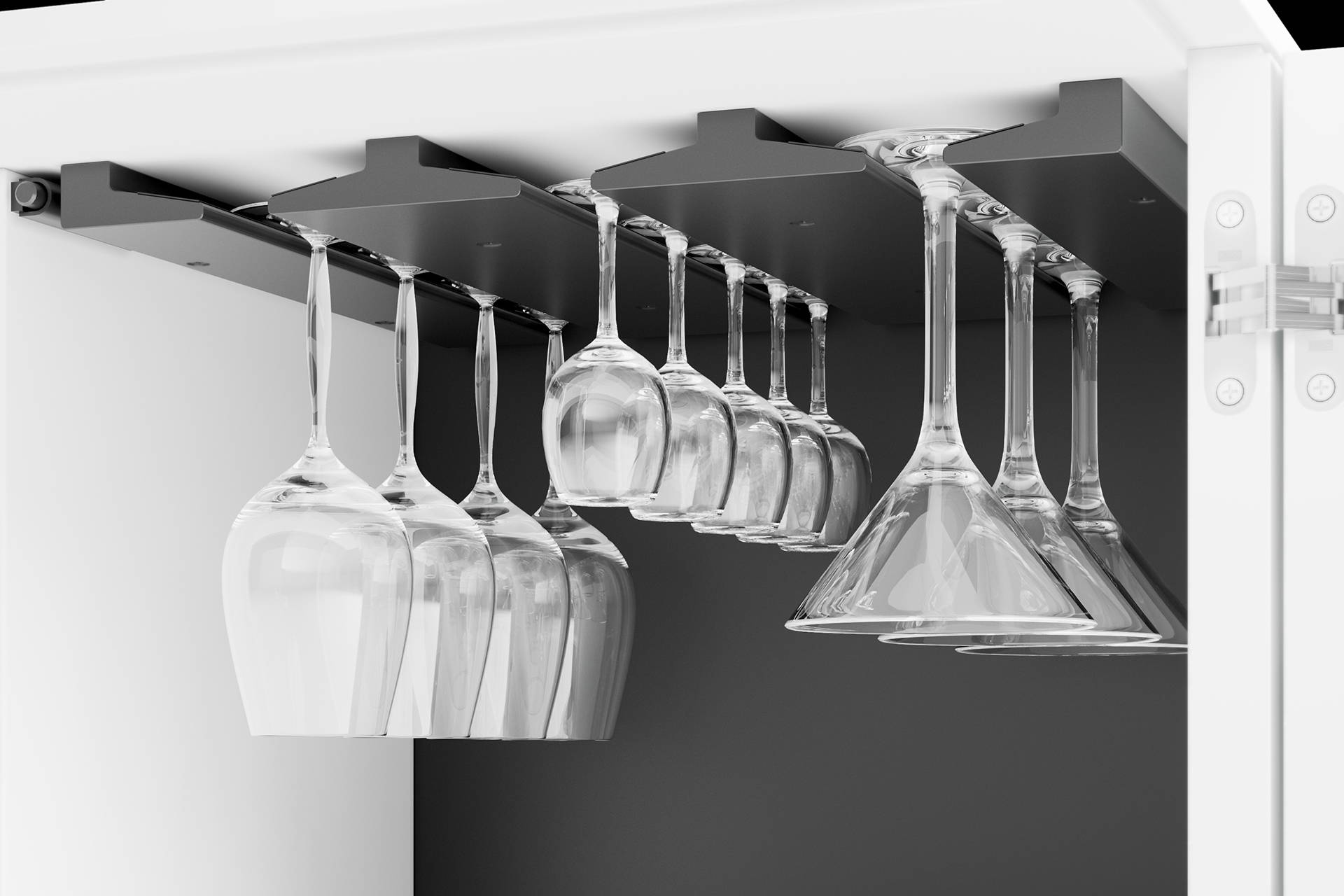 Utensils, mixers, and other useful supplies are kept concealed but close at hand in the convenient storage drawer.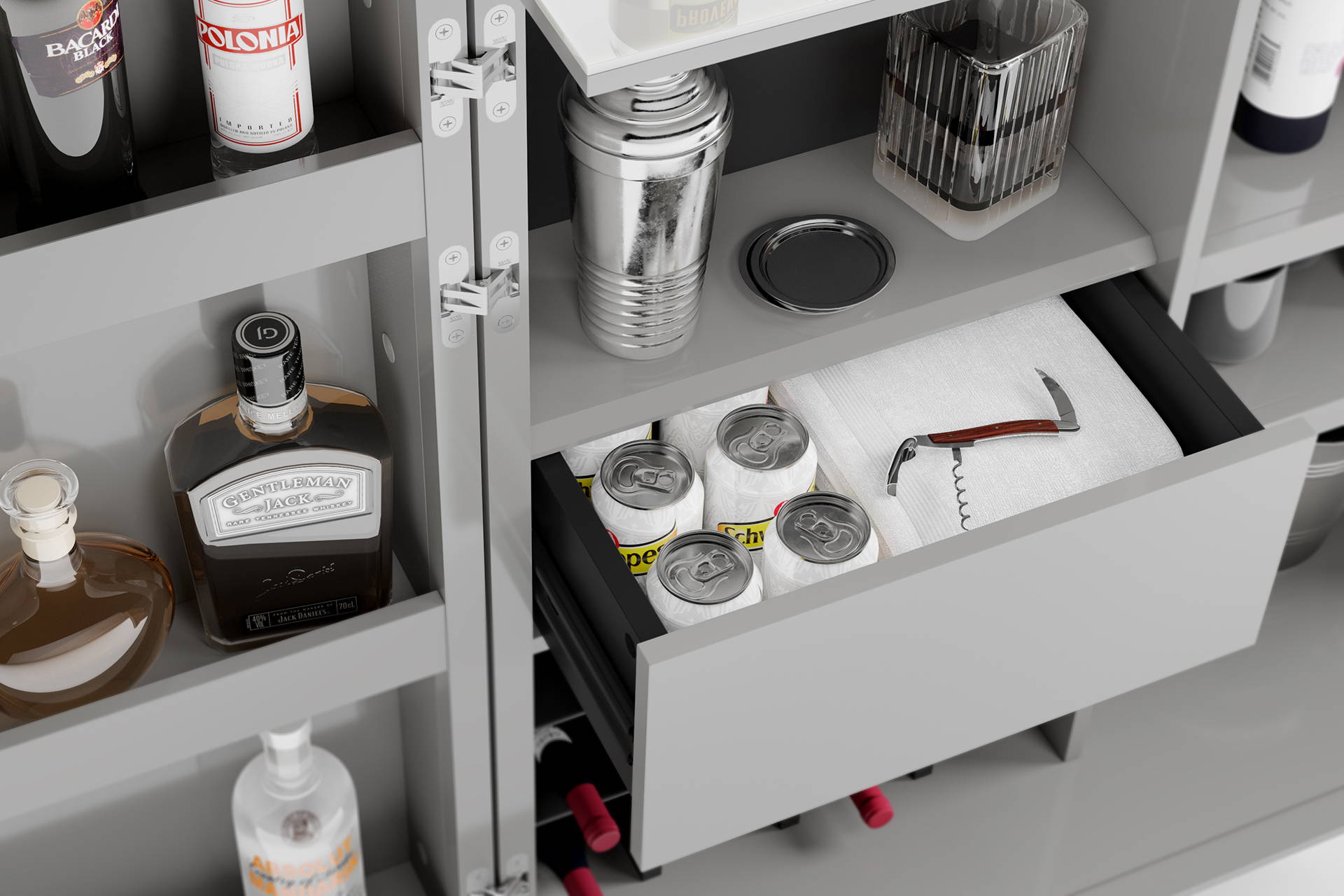 Horizontal storage for up to 12 bottles, keeping your prized vino within easy reach.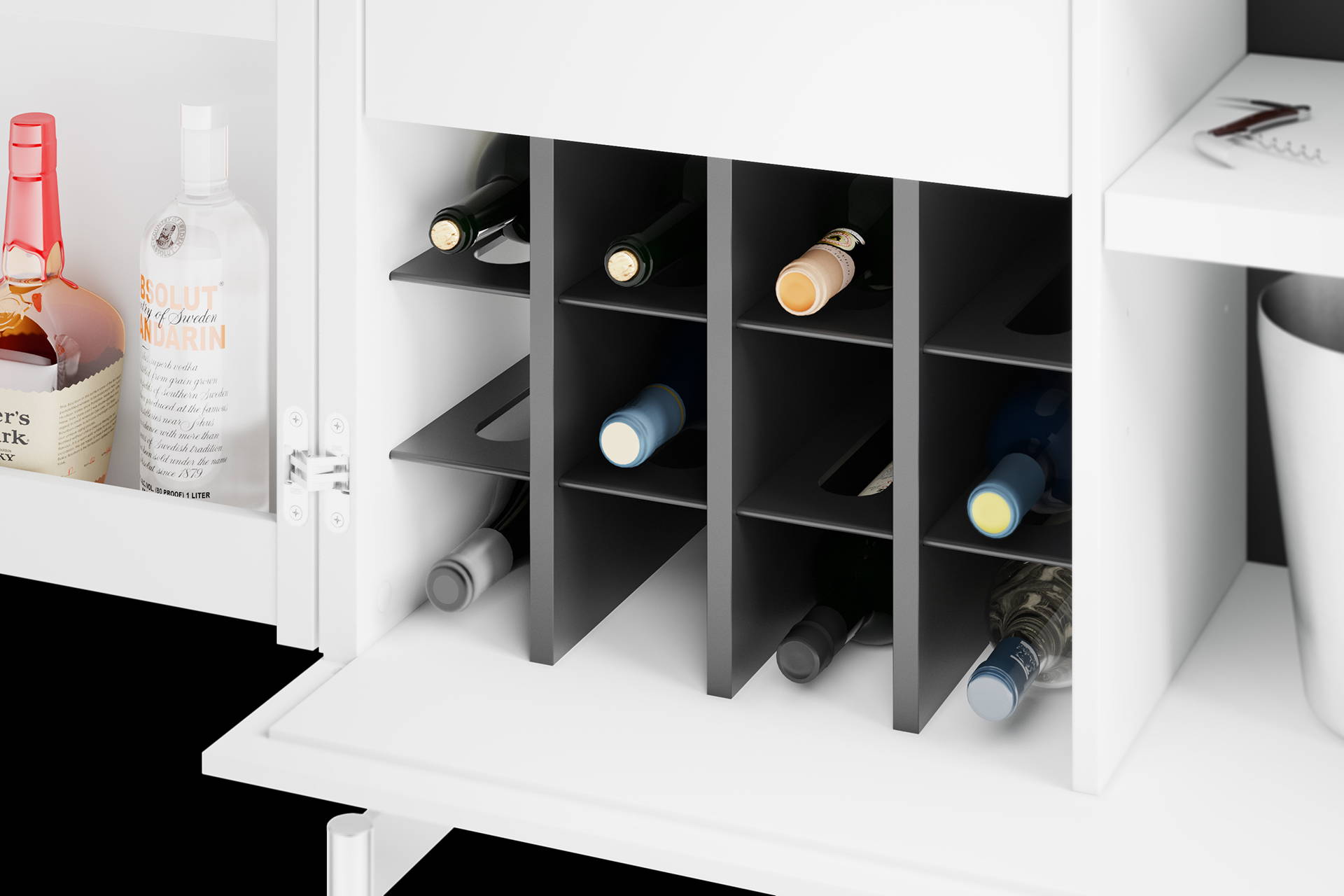 Providing a smooth and elegant surface for mixing cocktails, this highly durable tempered glass surface cleans up easily once the party's over.
Contrasting straight lines with flowing, sculpted patterns, this stunning console and bar collection is sure to be a conversation starter and the focal point of any room.