FEATURES
Wine and Liquor Bottle Storage
Stemware Rack
Glassware Storage
Storage Drawer
MATERIALS
Stained Solid Wood
Satin-Etched Tempered Glass
Hardwood Veneer
Powder Coated Steel
DIMENSIONS
41H x 36W x 18.5D in
104H x 91W x 47D cm
Hardwood louvered doors beautifully conceal everything that a fully stocked bar needs. Ample shelving and storage are provided for an assortment of wine and liquor bottles, glassware, and other bar essentials. A wooden stemware rack keeps wine glasses organized and within reach.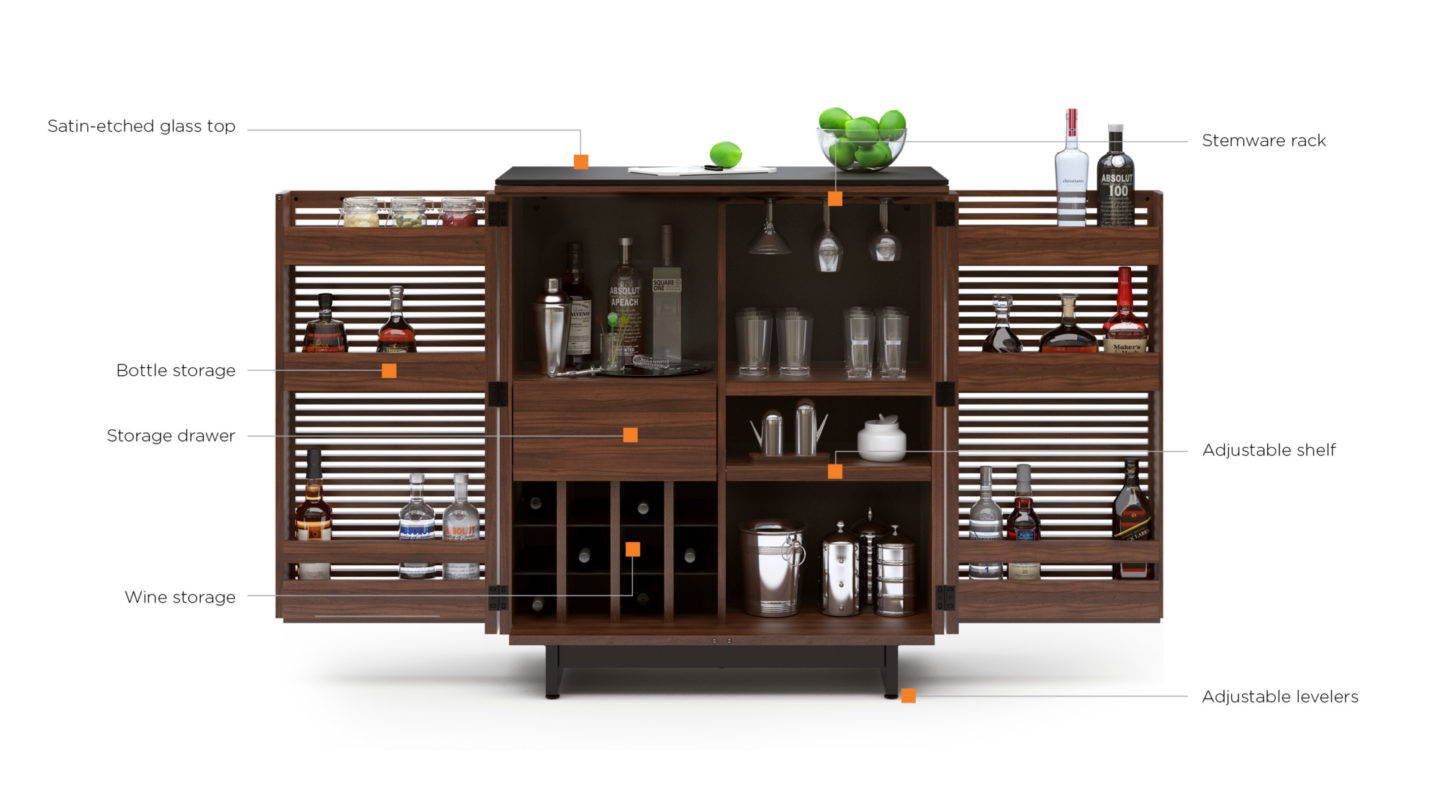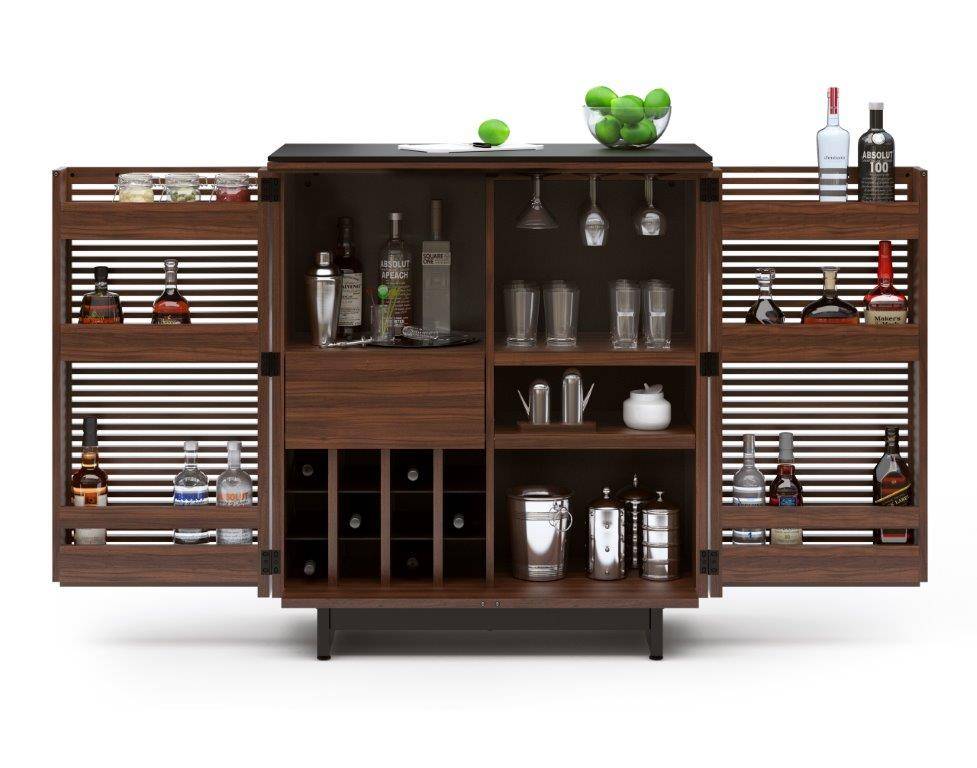 Ample storage ensures that you have everything a fully stocked bar needs on hand in order to keep the celebration and good times going.
Part of the award-winning Corridor collection, the bar perfectly complements other pieces in the collection but can stand on its own.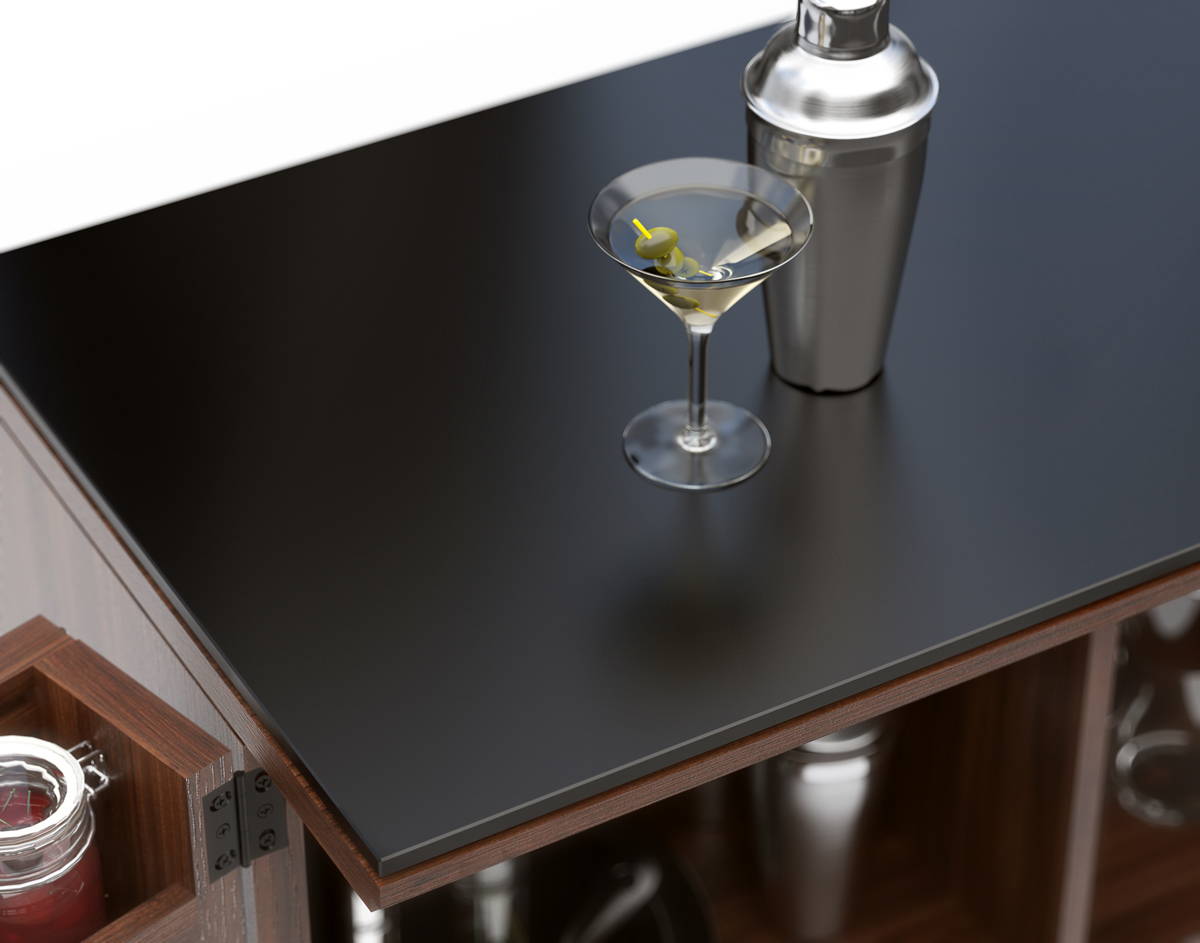 This highly durable tempered glass has an unbelievably soft finish that provides protection from dings, scratches, fingerprints and spills.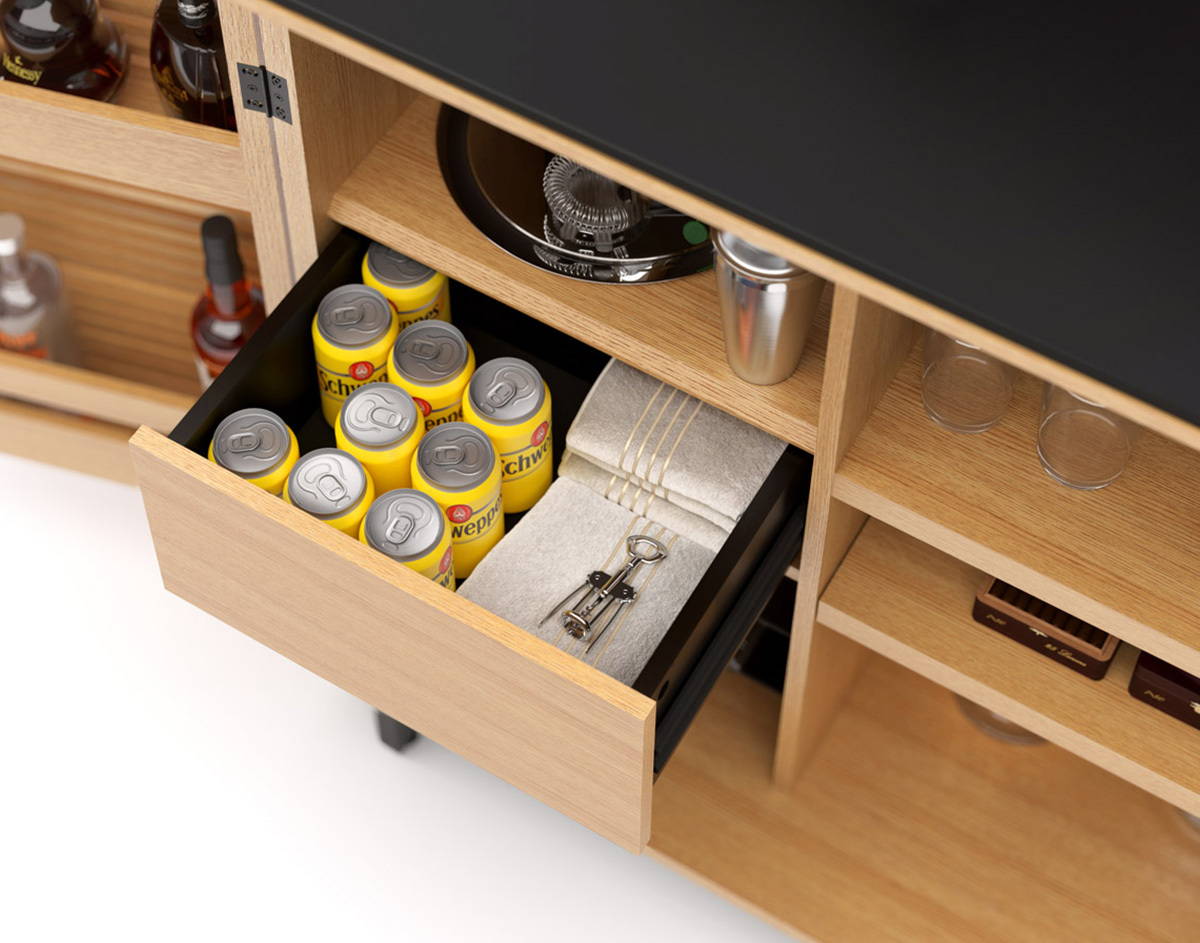 The convenient storage drawer keeps bar utensils - and even mixers - organized and out of sight.
A design that easily transitions from media cabinet to all-purpose furniture, with louvered doors that ensure components stay out-of-sight while air, sound, and media signals pass freely through.