FEATURES
Soundbar Platform
Acoustically Friendly Doors
Remote-Friendly Doors
Adjustable Shelves
Flow-Through Ventilation
Cable Management
Tempered Glass Top
TV Safety Strap
MATERIALS
Stained Solid Wood
Satin-Etched Tempered Glass
Hardwood Veneer
Powder Coated Steel
Engineered from the inside out. BDI furniture is designed to seamlessly integrate technology into the way that you live. Innovative performance features abound, simplifying your initial setup, maximizing your ongoing enjoyment, and protecting your investment over the life of your system.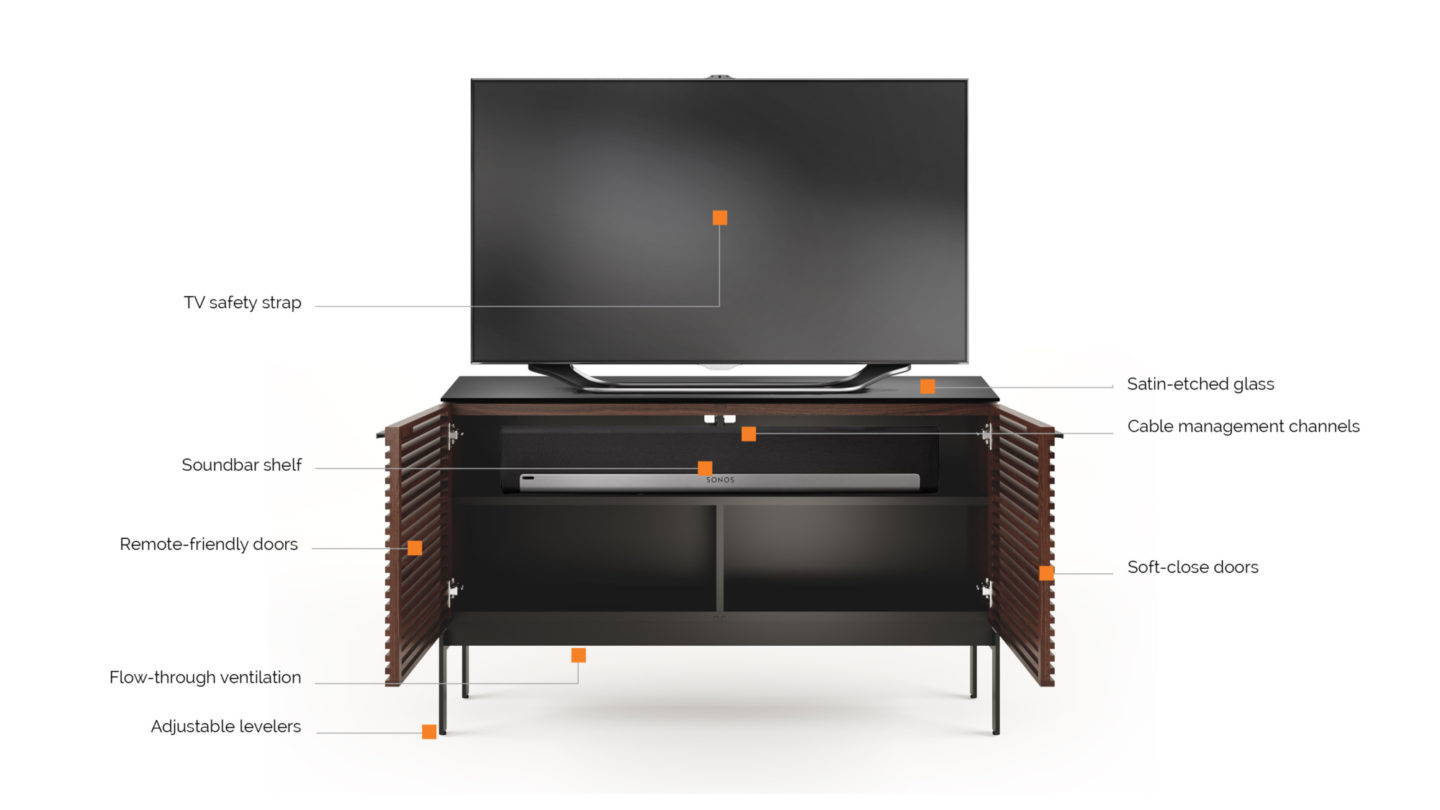 The award-winning Corridor collection introduces a slimmer profile with Corridor SV. Designed by Matthew Weatherly, the SV 7128 features an elegantly slender double-width design that delivers big on storage and light AV features. Also available in larger cabinet size.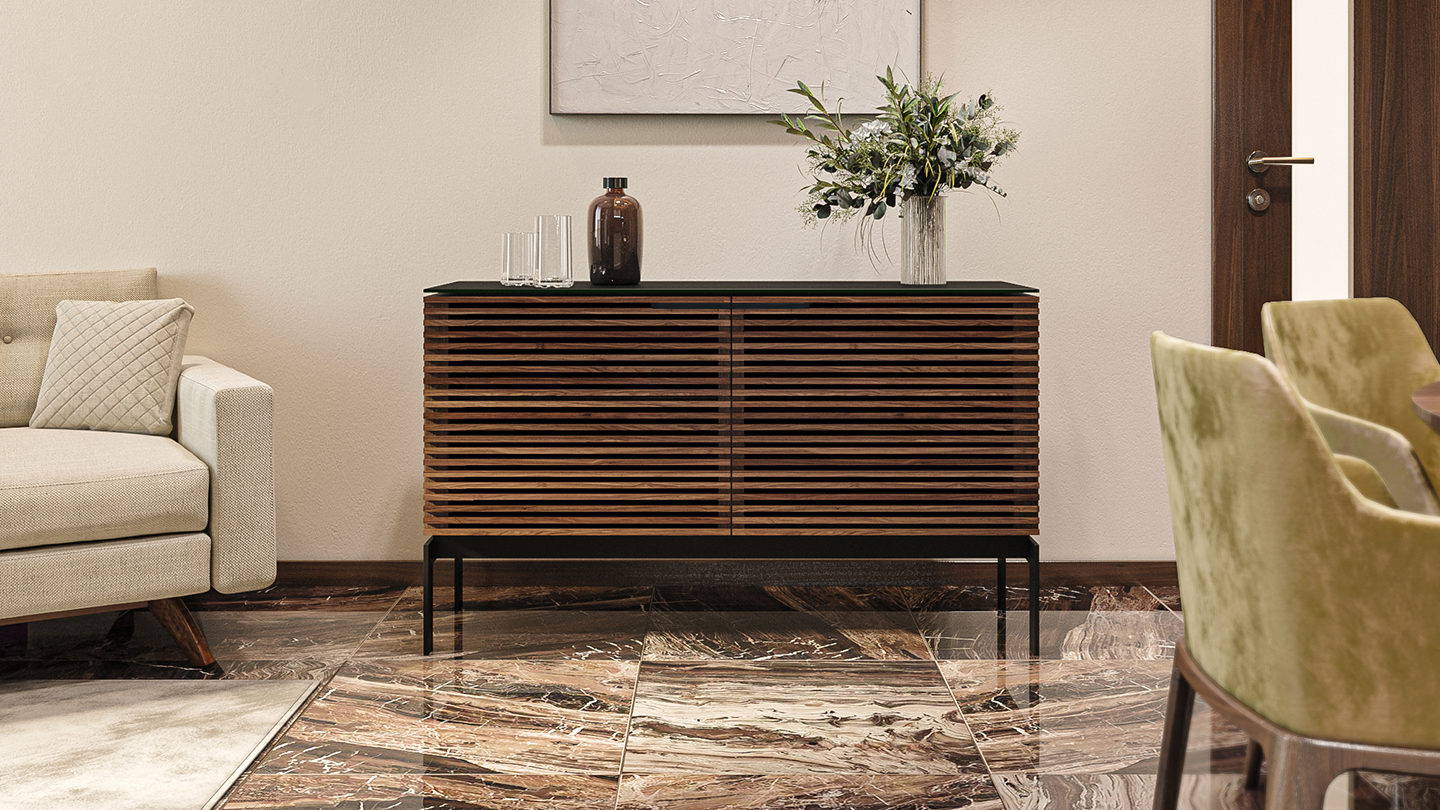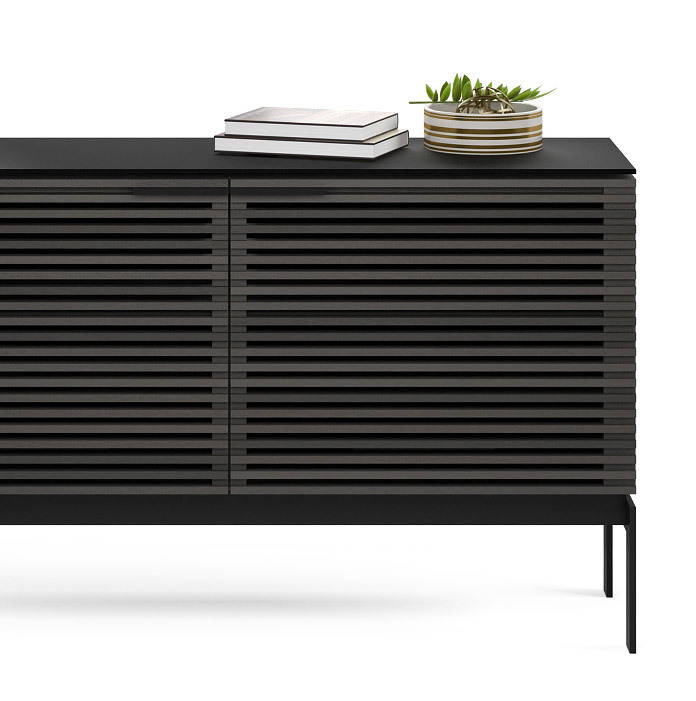 Architecturally inspired louvered doors keep contents concealed and ventilated, and are remote control friendly, even when closed.
A beautiful storage cabinet in its own right, model 7128 can also be the center of an entertainment system, perfect for streaming devices, gaming consoles and up to a 60" television.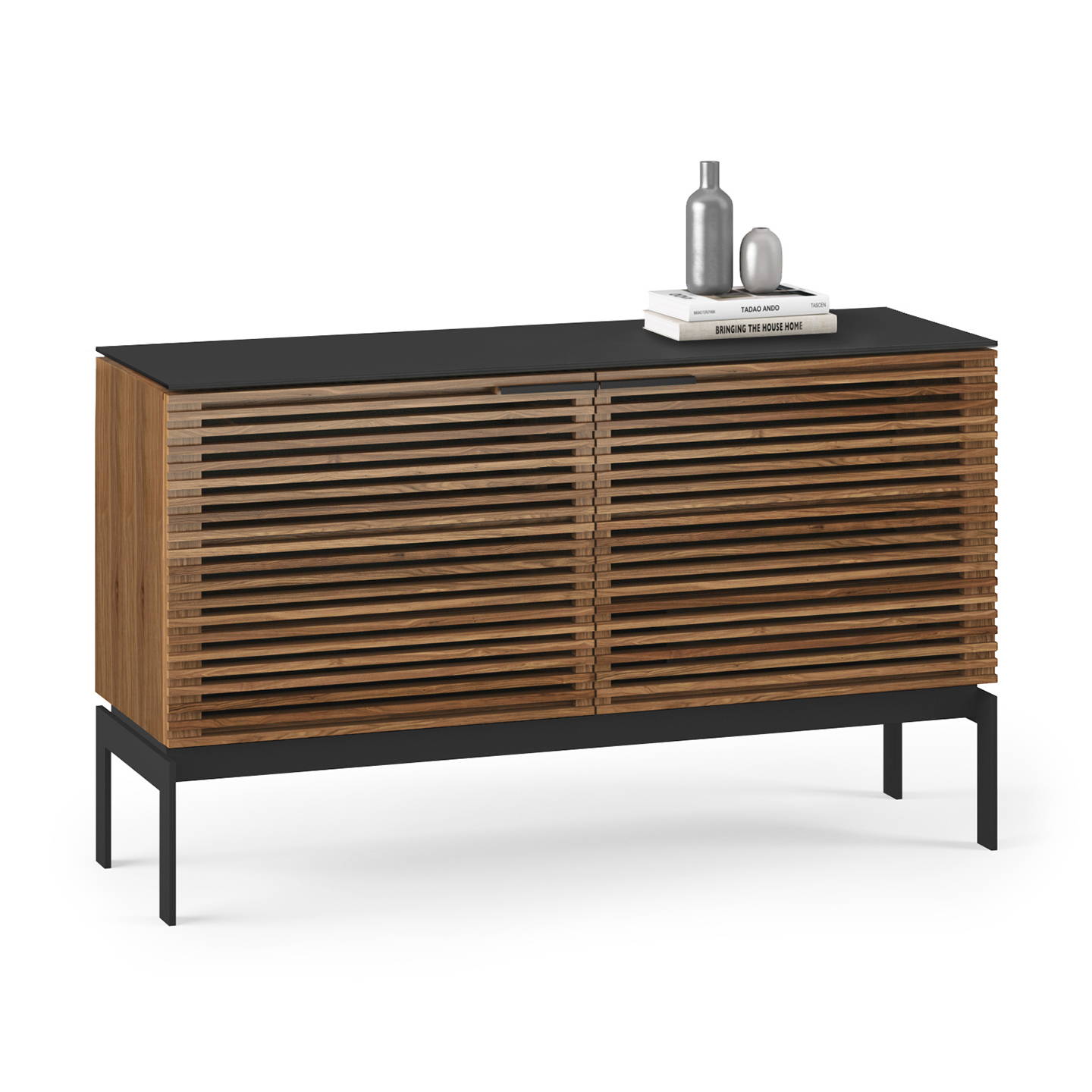 Whether placed flat against the wall or tucked into a corner, this slender design makes maximum use of a minimal footprint.
A fixed center shelf provides ideal four-compartment storage for an assortment of personal items, or can easily accommodate a soundbar across the full length of the cabinet.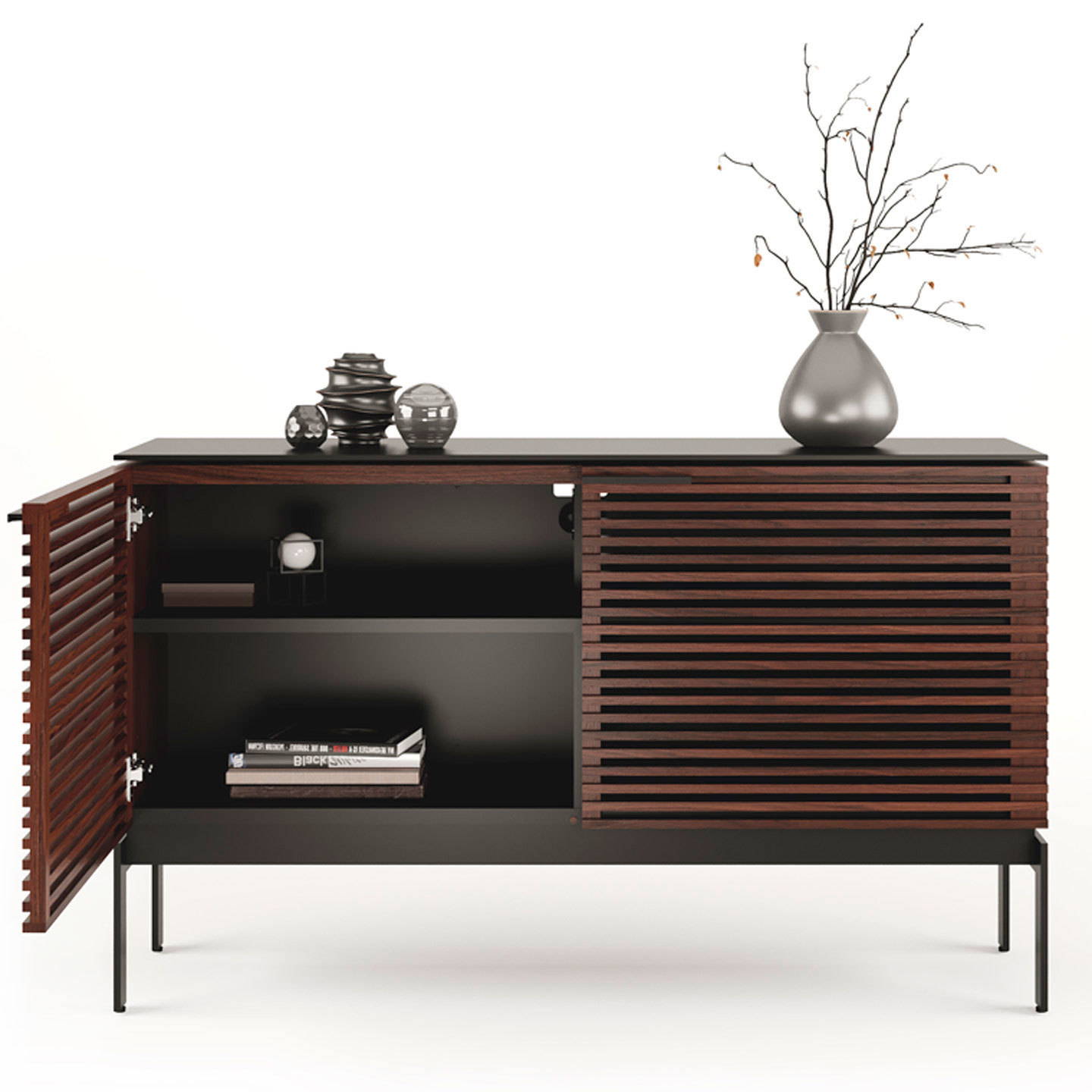 A design that easily transitions from media cabinet to all-purpose furniture, with louvered doors that ensure components stay out-of-sight while air, sound, and media signals pass freely through.