CORRIDOR 8179 MEDIA CONSOLE
FEATURES
Hidden Wheels
Adjustable Shelves
Rear Access Panels
Flow-Through Ventilation
Cable Management
Tempered Glass Top
TV Safety Strap
MATERIALS
Stained Solid Wood
Satin-Etched Tempered Glass
Hardwood Veneer
Powder Coated Steel
Engineered from the inside out. BDI furniture is designed to seamlessly integrate technology into the way that we live. Innovative performance features abound, simplifying your initial setup, maximizing your ongoing enjoyment, and protecting your investment over the life of your system.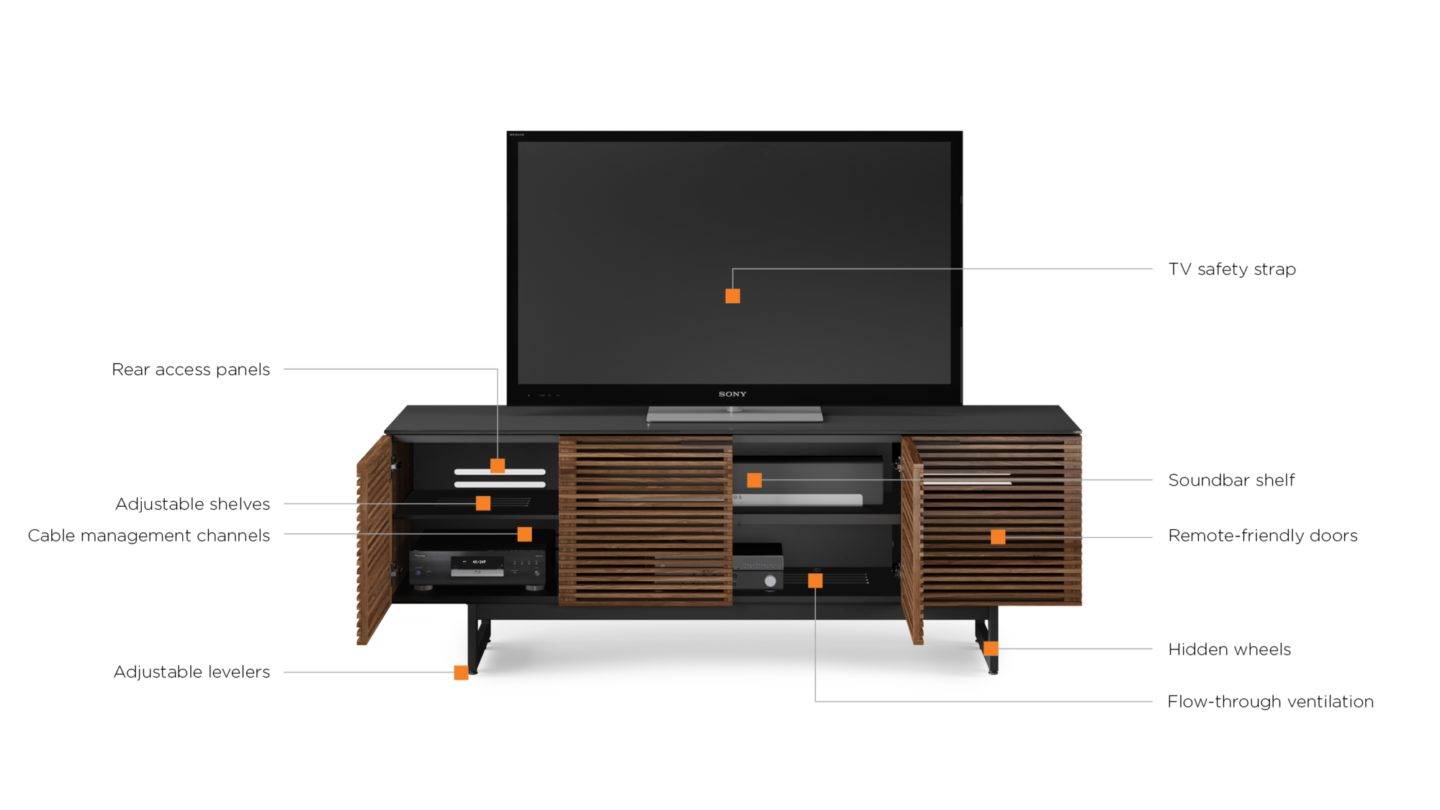 Signals from an infrared (IR) remote control pass through the same doors that keep components neatly concealed and out of sight.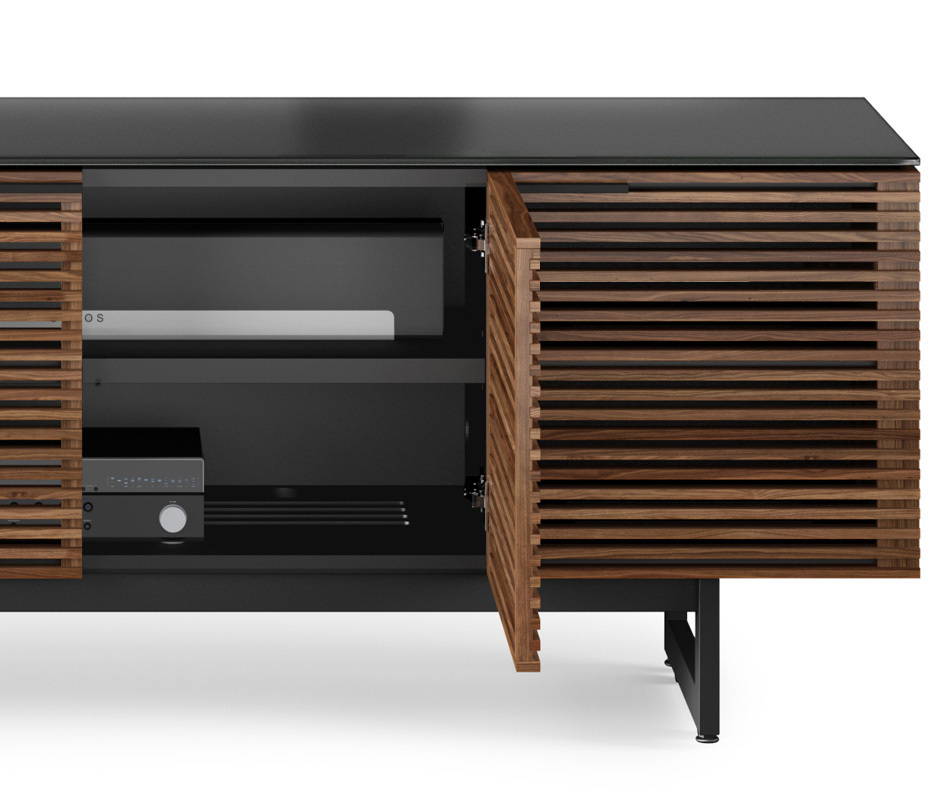 A double-width center compartment is the perfect spot for a soundbar—up to 38-inches in length—allowing for full audio dispersion at the ideal height, even behind closed doors.
This highly durable tempered glass has an unbelievably soft finish that provides protection from dings, scratches, and even fingerprints.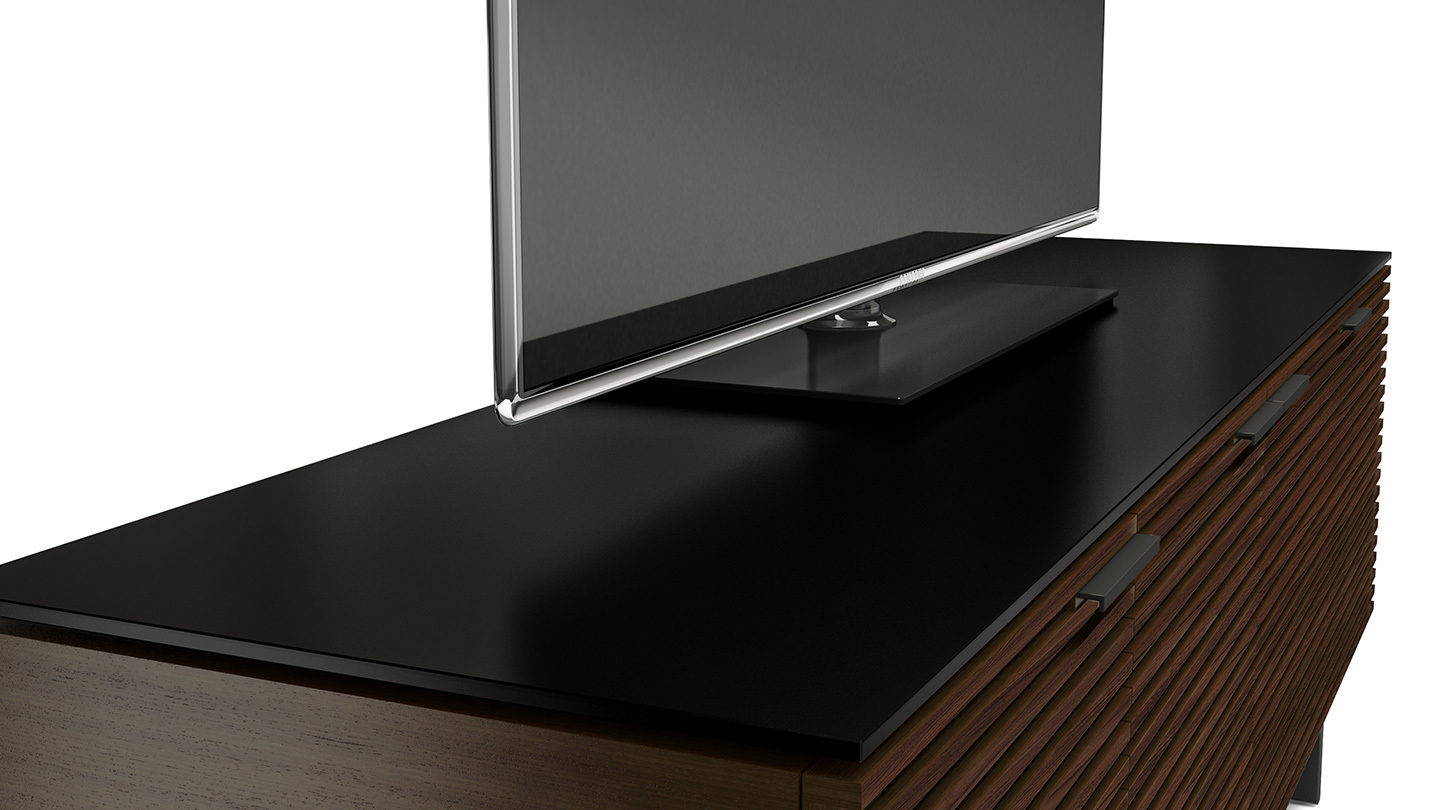 Ventilation is built into the cabinet's base, back and adjustable shelves, promoting airflow and allowing heat to escape.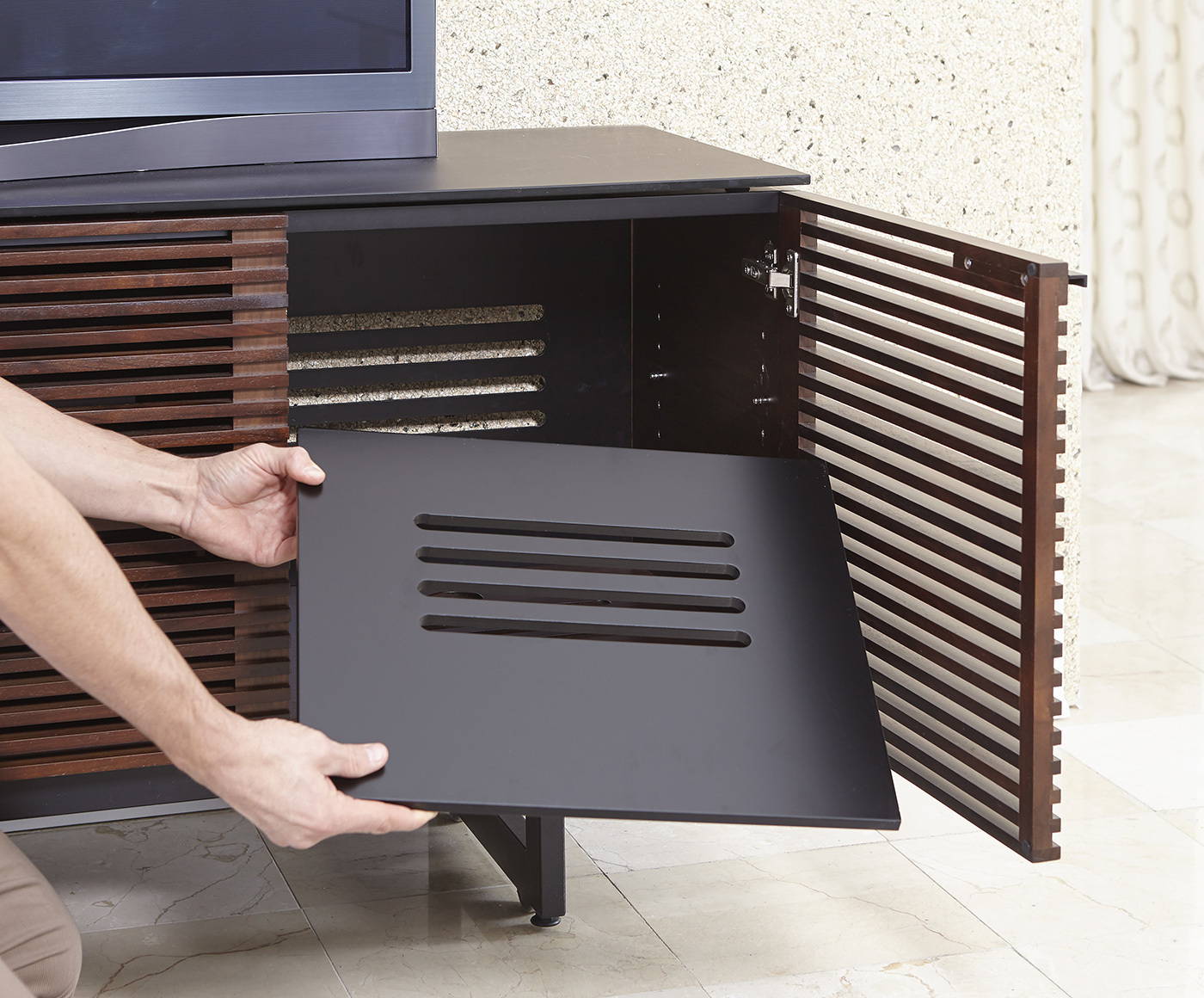 Rear access panels easily remove for convenient access to the rear of components, cables and connections.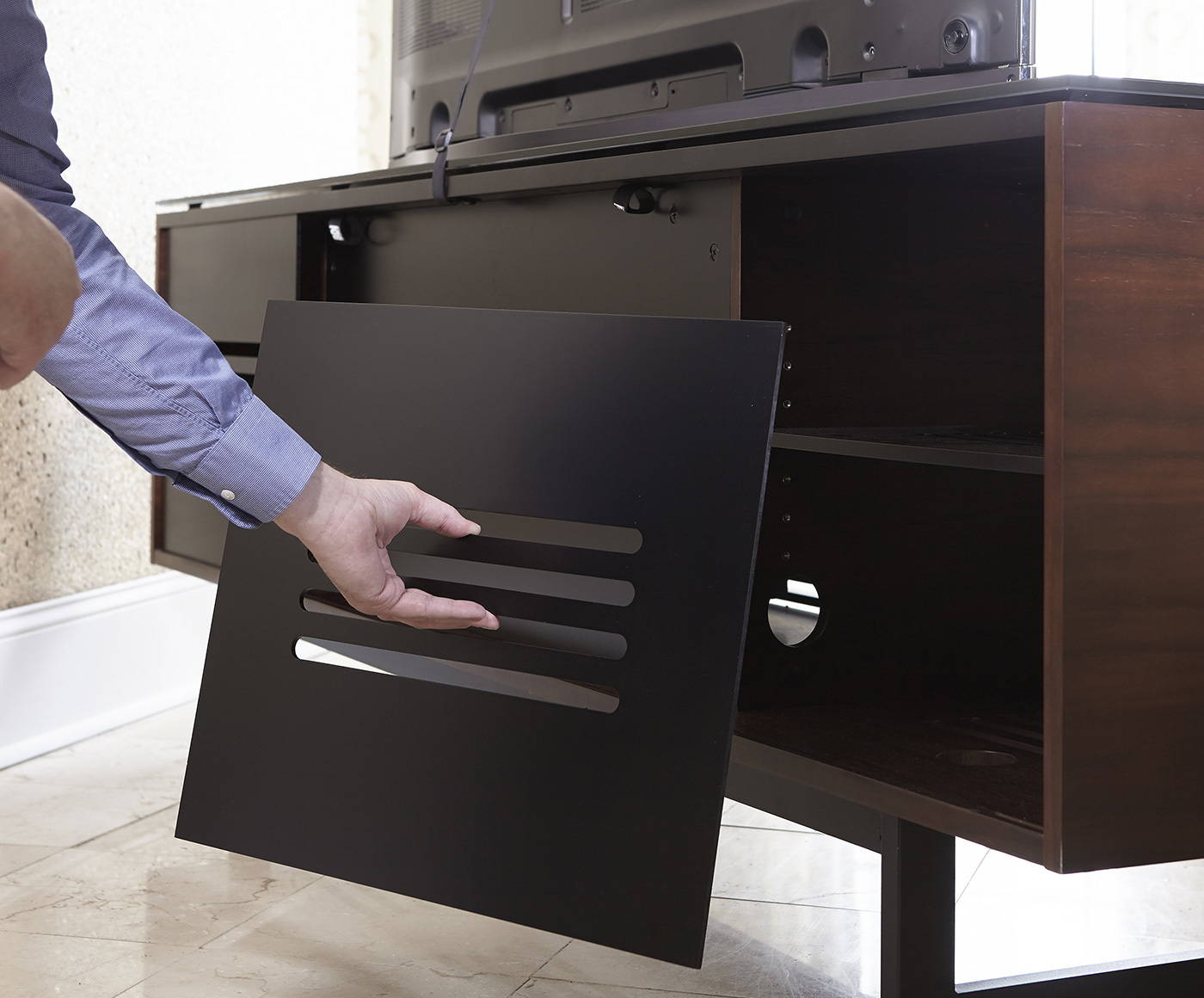 Concealed wheels make the cabinet easy to move—and cables easy to access—while preserving the clean lines of the durable steel base. Lower the levelers to raise it off the wheels to secure it in place.
The included safety strap easily installs to tether a TV to the back of the cabinet, minimizing the risk of accidental falls.
Thoughtful details like generous cable cut-outs, integrated routing channels, and removable back panels preserve the uncluttered design. There are even cable straps to keep everything organized.
A design that easily transitions from media cabinet to all-purpose furniture, with louvered doors that ensure components stay out-of-sight while air, sound, and media signals pass freely through.